Playing songs of The Meters
Fareed Haque – guitar | Kevin Kozol – keys | Alex Austin – bass | Greg Fundis – drums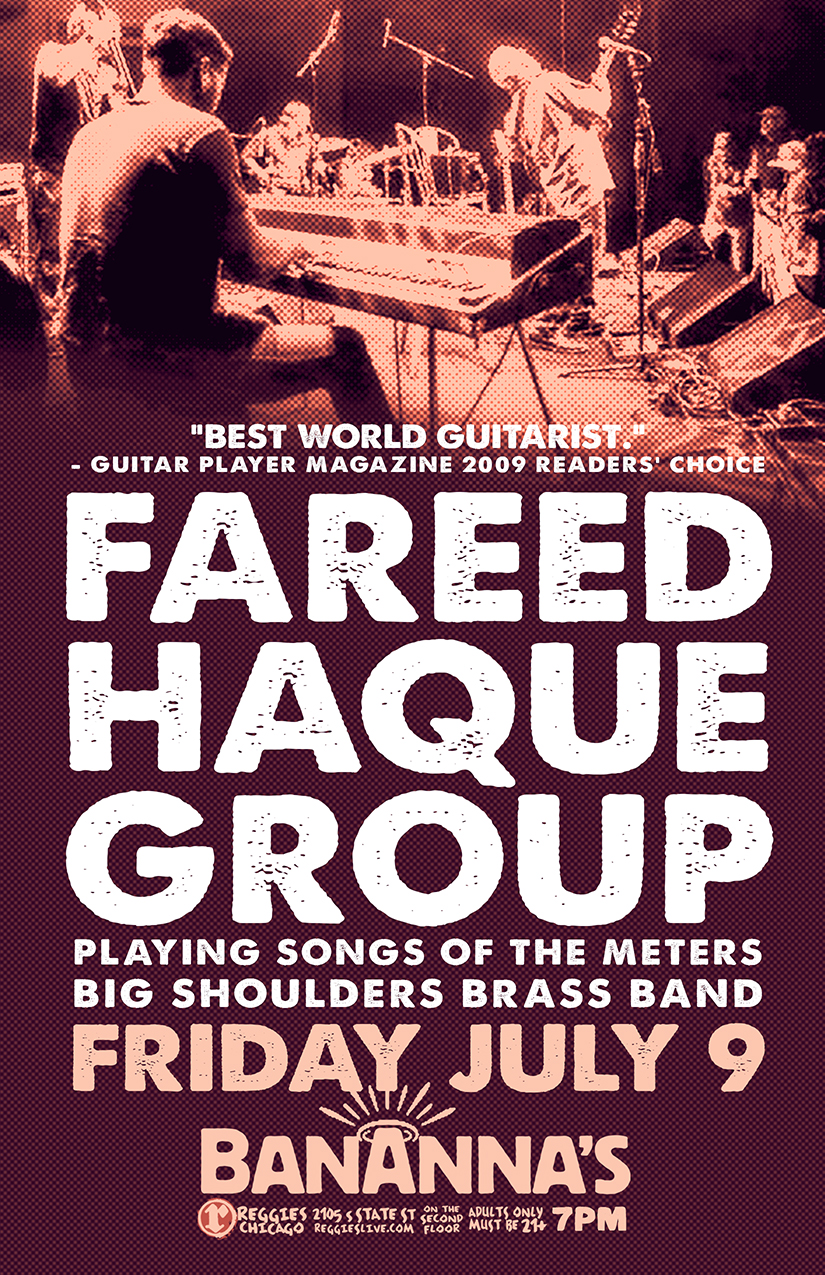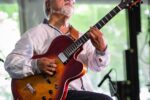 FAREED HAQUE GROUP
Fareed Haque is a modern guitar virtuoso. Steeped in classical and jazz traditions, his unique command of the guitar and different musical styles inspire his musical ventures with tradition and fearless innovation.
Since 2011, Haque has returned to his first loves, jazz guitar and classical guitar. He has been busy performing and recording with his trio featuring legendary B3 virtuoso Tony Monaco, his own trio and jazz quartet, as well as his larger world music group the Flat Earth Ensemble.
Recent releases include the critically acclaimed Out of Nowhere featuring drummer Billy Hart and bassist George Mraz, The Flat Earth Ensemble's latest release Trance Hypothesis, and The Tony Monaco/Fareed Haque release Furry Slippers that reached the top 10 in Jazz Radio Airplay.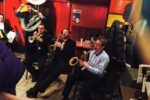 BIG SHOULDERS BRASS BAND
Formed in Chicago just after the turn of the century by a couple of Colorado transplants, the Big Shoulders Brass Band has been a staple of a prodigious New Orleans second-line groove scene in the Windy City for close to two decades. Mixing traditional Dixieland with street funk sensibilities, Big Shoulders brings a tight horn sound to the stage.