GHOST-NOTE
If the Grammy Award winning band, Snarky Puppy, was a heart, drummer Robert "Sput" Searight and percussionist Nate Werth serve as its explosive pulse. World renown for their artistic communication through rhythm, this dynamic duo debuts their own project, expanding their percussive voice into a night of melody through innovative grooves and captivating artistry.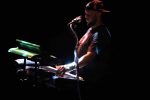 SHAUN MARTIN
(of Snarky Puppy)
Seven years ago Shaun began a project of his own. A story of his life, a contribution to the world of music from his eyes (and ears). In demand by many, Shaun took his time with the album as the story expanded to include a wider range of experience. And so, on July 7 we present to you SEVEN SUMMERS – a big chapter in the history of the great Shaun Martin. Seven Years. Seven Summers. Seven Seven.
Seven Summers is an album that was clearly well thought out; a refreshing feel in today's world of instant production.
"I'd say that 7 Summers is a chronicle of growth in character and perspective. As I grew over the last seven years, I experienced so much and I wanted to translate that through the music and lyrics…." (Shaun Martin)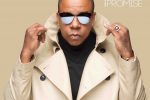 STEVE "STONE" HUFF
Soul/R&B Singer/Grammy Award Winning Producer