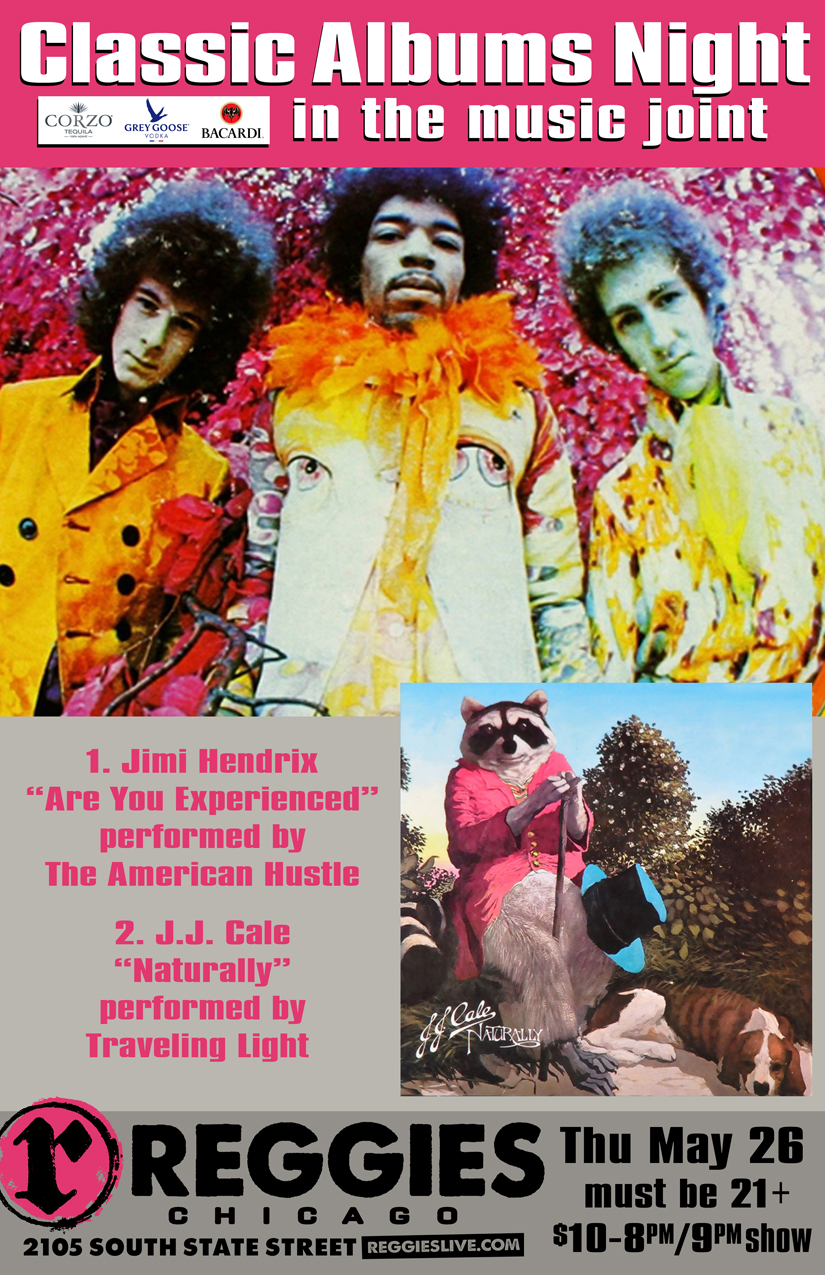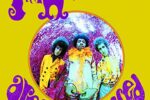 JIMI HENDRIX "ARE YOU EXPERIENCED"
(performed by The American Hustle)
Are You Experienced is the debut studio album by the Jimi Hendrix Experience. Released in 1967, the LP was an immediate critical and commercial success, and it is widely regarded as one of the greatest debuts in the history of rock music. The album features Jimi Hendrix's innovative approach to songwriting and electric guitar playing which soon established a new direction in psychedelic and hard rock music.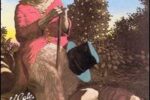 J.J. CALE "NATURALLY"
(performed by Traveling Light)
Naturally is the debut studio album by J. J. Cale released on October 25, 1971.
Traveling Light is a Love Note to the great guitarist and songwriter J.J. Cale, who wrote a lot of memorable songs covered by everybody from Eric Clapton, Dire Straights, Lynrd Skynrd and Waylon Jennings to Beck, Spirtiualized and Iron & Wine. Traveling Light performs solo, duo, trio or full band depending on the venue or event. TL's an outsized groove no matter. TL brings familiarity and friendship;  and puts an audience in a great frame of mind.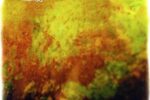 311 "GRASSROOTS"
(performed by 312)
Grassroots is the second album by 311, released on July 12, 1994. The album was intentionally recorded to have a "muddy" tone, and was recorded in a small house in Van Nuys where all of the band members lived together. This album also contains the track "Applied Science", which is a staple in 311's live show and has included a full-band drum solo since 2000.