Tentative Music Schedule. Dates and Times are subject to change.
12pm-1pm: EYE
1:30-2:30pm: Amalgam Effect
3pm-4pm: Agori Tribe
4:30pm-5:30pm: Lost World Band
6pm-7pm: Progger
8pm-9pm: Moulder Gray & Wertico
10pm-12am: The Don & Bunk Show feat. Don Preston, Bunk Gardner, Ike Willis, Mike Keneally & Nick D'Virgilio
Meet & Greet Schedule: VIP ONLY
Friday:
6:30pm: Echoes of Giants, Sons of Ra, District 97, In the Presence of Wolves, Dave Kerzner Band
8:30pm: Conscious Pilot, Five of the Eyes, AISLES, Alphonso Johnson Band, Schooltree
Saturday:
2pm: The Pneumatic Transit, King Llama, Frogg Café, CAST
4pm: The Renegades, ABACAB, Mike Keneally Band
5pm: Joe Deninzon & Stratospheerius, Wave Mechanics Union
7:30pm: Karmakanic, The Tangent, Necromonkey, Bruce Soord
Sunday:
2pm: NEW, EYE, Agori Tribe, School of Rock
4pm: Kinetic Element, Discipline, Amalgam Effect, Chicago Zappa Collective
5pm: Thank You Scientist, Progger, Moulder, Gray & Wertico
7pm: Martin Barre, Lost World Band, Don & Bunk Show & Special Guests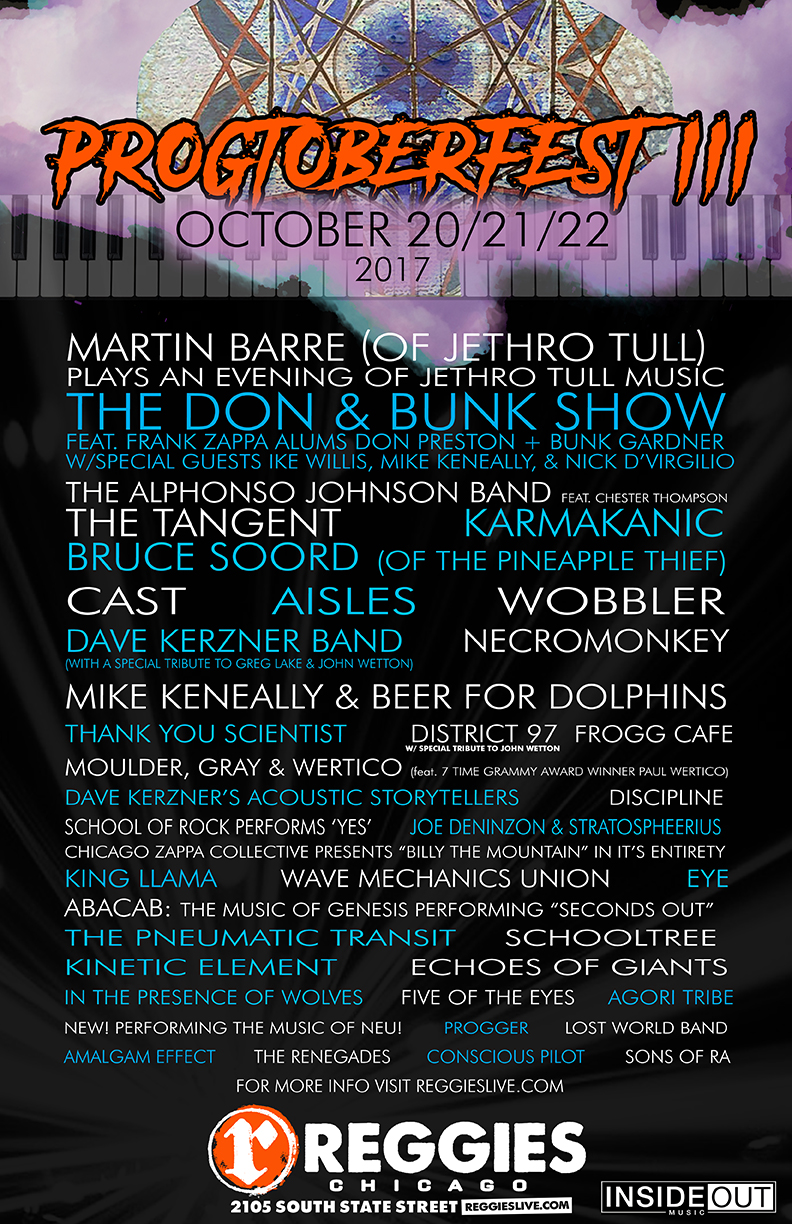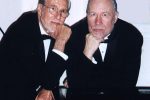 THE DON & BUNK SHOW
(feat. Frank Zappa alums Don Preston, Bunk Gardner with Special Guests Ike Willis, Mike Keneally and Nick D'Virgilio)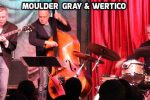 MOULDER GRAY & WERTICO
John Moulder
John Moulder is a guitarist and composer whose music has evolved from an assimilation of various musical traditions. His most recent release entitled Earthborn Tales of Soul and Spirit (Origin 2016) features Donny McCaslin, Marquis Hill, Paul Wertico, and many other long time musical companions. Inspired by soulful individuals, it has been described as a contemporary musical narrative. John's compositions and playing are featured on his CDs entitled Awakening (Mo-Tonal Records 1993), Through the Open Door (Igmod/Mo-Tonal Records 1997), Spirit Talk (NAIM 2003), and Trinity (Origin 2006) and Bifröst (Origin 2009) were both named one of the "Ten Best Jazz CDs" of 2006 and 2009 respectively by the Chicago Tribune. On The Eleventh Hour: Live at the Green Mill (Origin 2012), John collaborated with his long time musical companions, Paul Wertico, Larry Gray, Jim Trompeter, and Geof Bradfield.
Televised feature stories on John and his work have aired on Artbeat (WTTW) and Chicago Tonight (WTTW). He has played nationally and internationally at numerous festivals, clubs and concert halls and has performed with artists such as Eddie Harris, Bob Mintzer, Paul McCandless, Lyle Mays, Paul Wertico, Gary Burton, Niels-Henning Ørsted Pedersen, Arild Anderson, Bendik Hofseth, and Terry Callier.
John received his Master's Degree in Music from Northwestern University. As an educator, he is currently a faculty member at Northwestern University, Benedictine University, and Roosevelt University's Chicago College of the Performing Arts. He has lectured, taught master classes, and conducted clinics at universities, high schools, music institutes, and other settings.
John's official website is: johnmoulder.com
Larry Gray
Bassist, multi-instrumentalist, and composer Larry Gray has enjoyed a career spanning some four decades in which he has collaborated with a long list of many of the world's most important jazz artists, including Jack DeJohnette, Bobby Hutcherson, Joe Williams, McCoy Tyner, Benny Golson, James Moody, Sonny Stitt, Larry Coryell, Kenny Burrell, Joe Pass, Clark Terry, J.J. Johnson, Steve Turre, George Coleman, Lee Konitz, Benny Green, Eddie "Lockjaw" Davis, and Gary Bartz, among many others. He has five solo recordings to his credit, beginning with Solo + Quartet and most recently, Three Equals One. Among many projects as a collaborator or sideman, he appeared on five CDs during his twelve years as a member of the Ramsey Lewis Trio. Through the years, he toured with many artists, including Joe Williams, Clark Terry, Frank Wess, James Moody, Marian McPartland, and Ramsey Lewis, appearing at many important festivals and concert venues worldwide.
Most recently he appears on the recording on ECM, Jack DeJohnette-Made in Chicago, with Muhal Richard Abrams, Roscoe Mitchell, and Henry Threadgill. He currently tours with Jack DeJohnette's group and also played in Larry Coryell's Trio, alongside drummer Paul Wertico. Another recent project, The Gray Wilkerson Ra Trio, features the internationally acclaimed improvisation musicians Ed Wilkerson and Avreeayl Ra. He also serves as an Associate Professor of Jazz Studies at the University of Illinois School of Music in Urbana/Champaign.
Larry's official website is: larrygraymusic.com
Paul Wertico
Hailed in the press as "One of the most versatile and musical drummers in music today," Paul Wertico was a member of the Pat Metheny Group from 1983 to 2001. During that time, he won seven Grammy Awards (three for "Best Jazz Fusion Performance," three for "Best Contemporary Jazz Performance," and one for "Best Rock Instrumental Performance"), won numerous magazine polls, received several gold records, and played drums & percussion on David Bowie's hit recording (with the Pat Metheny Group), "This Is Not America."
He has played with countless artists and has performed in all 50 states and in over 60 countries. Paul has also played drums and percussion on hundreds of recordings. As a solo recording artist, Paul's recordings have received great critical praise. DownBeat magazine listed Paul's CD, Impressions of a City, as one of its "Best CDs of 2010." LA Weekly even wrote, "His recent records, such as 2000s Don't Be Scared Anymore and the new StereoNucleosis, are stunning examples of the electronic, rhythmic and intellectual directions jazz could be going."
Paul is also extremely active in the field of education. In addition to teaching drums privately for over 45 years, he is an Associate Professor of Jazz Studies at Roosevelt University's Chicago College of Performing Arts. For over four decades, he's conducted drum masterclasses, clinics, and workshops around the world and has written educational articles for numerous magazines. His instructional DVD, Paul Wertico's Drum Philosophy, was named "One of the best drum videos of the last 25 years" by Modern Drummer magazine, and in July 2017, Alfred Music published his new book, Turn The Beat Around (A Drummer's Guide to Playing "Backbeats" on 1 & 3), in which Paul even coined a new word for these types of reversed beats: frontbeats.
In 2004, Paul was a Chicago Tribune "Chicagoan of the Year." In 2010, he was honored with two "Lifetime Achievement Awards": one from the Cape Breton International Drum Festival for his "Major Contribution to The World of Drumming & Education," and the other from the Montréal Drum Fest. As Musical Director for the crowdsourced TV video series, Inventing The Future, Paul was nominated for a 2012-2013 Emmy Award in the "Outstanding Achievement In Interactivity" category by The National Academy of Television Arts & Sciences, Midwest Chapter. He also hosted his own weekly radio show for two years, Paul Wertico's Wild World of Jazz.
In the international press, Paul's drumming has also been compared to that of an "Impressionist painter," and he has also been called "an inspired madman," "a restless innovator," "a true legend of jazz drums," "a master of drumming insanity," "a genius of the sticks," and a recent review stated, "Wertico simply oozes musicality."
Paul's official website is: www.paulwertico.com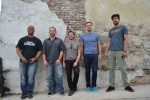 PROGGER
Progger lays beautiful, sophisticated melody and harmony over visceral grooves and beats from funk, soul, world, and electronicdance music. Combining the experience of five in-demand touring and session musicians from the vibrant Texas music scene, Progger quickly built a reputation as one of the most skilled, tight, and captivating live bands in Austin.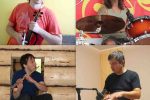 LOST WORLD BAND
The way they play classical rock is unlike anyone else, and some of it is outstanding. LOST WORLD was formed by 3 conservatory-trained students in 1990, but their debut album, "Trajectories", was only released in 2003 by Boheme Music. The trio ( Vassily Soloviev- flute, vocal, guitar; Andy Didorenko – acoustic and electric violin, guitar, bass guitar ; Alexander Akimov – keyboards, programming, sound engineering ) wrote short yet complex and skillfully arranged (featuring flute, violins, acoustic guitar) songs and instrumental tracks.
Their second album, the completely instrumental "Awakening of the Elements", was released in 2006 by MUSEA. This is classical progressive rock of the highest order, with flute and violin featured prominently. Probably because they are Russian, they sound unlike any of the other prog bands with heavy classical influences, so ther music sounds quite original. These guys can definitely play and write great music.
LOST WORLD cover a variety of styles, with moods ranging from dark and frenetic to gentle, romantic and pastoral. Because the pieces are generally of modest length, it never gets boring. Soft soundscapes change into riffy moments, violin interplays with flute, complex signatures and shifting moods abound. Very good for those who about to be introduced to Russian Prog!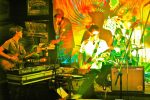 AGORI TRIBE
Founded in 2008, Agori Tribe is Sean Naughton (drums), Will Nicholls (guitar/samples), David Collins (guitar/keys) and Dave Hash (keys/percussion). These musicians have combined their talents to create a truly inventive sound that defies classification. Blending elements of psychedelic rock, funk, jazz, reggae and world music to form a one-of-a-kind fusion of sound, it is Agori Tribe's fearlessness when it comes to experimentation that has led them to emerge as perhaps the most unique instrumental band Memphis has to offer.
The last several years have been a whirlwind of new opportunities for Agori Tribe. They've shared the stage with the likes of Perpetual Groove, Particle, Twiddle, Dopapod, Earphunk, Zoogma, Moon Taxi, Archnemesis, SunSquabi, Sixis, Spankalicious, The Original Wailers and appeared at the Wakarusa, Madsummer Meltdown, LUVMUD, Bristerfest, Fools Ball/Fall Ball, Memphis Electronic and Memphis Heritage music festivals. Having toured extensively throughout the Southeast, Mid-Atlantic and beyond, Agori Tribe's following continues to grow.
Years of dedication to a shared musical vision culminated in the release of their debut album, "The Hard Mountain Tradition" in 2013 followed by the band's second LP "Roller Coaster Tragedies" in Summer 2016. The psychedelic waves are only beginning to set into motion as Agori Tribe continues to dazzle audiences, while they push forward and prepare for bigger things to come.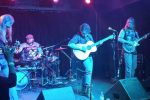 AMALGAM EFFECT
Amalgam Effect is a progressive rock band from Colorado. We formed in an amorphous stage some time in 2011, from which point the gestation has been long delayed but ever-progressing. The initial formation of the band began with Mathew Spivack and Chris Childress as they set out together on a professional and artistic venture. This would become Amalgam Effect in its earliest stage: style being negotiated, initial composition taking place, and the spark of artistic kinship igniting the flame of the band that would be. Over the subsequent couple of years and through several minor line-up shifts – one of which saw Kody Little's initial induction into the group and subsequent departure – the band slowly formed. The difficultly with keeping a full line-up eventually resolved itself as everything started to fall into place; it was in 2013 that Calvin Merseal joined the band – an event that was steadily followed by a surge in writing and composition within the group. It was shortly thereafter that Kody Little rejoined the band, and the progress and productivity has only come even further with his addition. As we are now, we still need to find the keyboard player to complete our band's formula, but we have nonetheless found solidarity as a unit in its own state of completeness for the moment.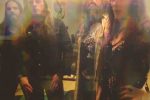 EYE
The edge of space, where it is the place.
VIP Tickets
1-Day VIP: $100 Includes admission for One Day plus Meet & Greets, BBQ buffet, Poster
VIP Tickets
3-Day VIP: $210 Includes admission for 3 Days plus Meet & Greets, BBQ buffet, Poster
VIP Tickets
3-Day Seated VIP: $310 Includes admission for 3 Days plus Meet & Greets, BBQ buffet, Poster. Plus reserved Seating in Rock Club. Seating in Music Joint not reserved.