Under 21 allowed with Parent Or Legal Guardian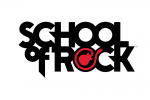 SCHOOL OF ROCK CHICAGO WEST
Welcome to School of Rock Chicago West, where students learn to rock their worlds. School of Rock Chicago West has the best combination of instructors, instruments, and captivating programs to get your student strumming, drumming, playing, or singing their way to rockstar status.
At School of Rock Chicago West, we believe as much in the power of the band as we do in the thrill of a killer solo act. We bring our kids and the community of Chicago West together to create excellent performers who learn from cool, real life experiences in the world of music. Our performance-based approach amps up our students for serious fun and serious success.
Music in a team-based environment is today's gateway to education, confidence, fun, friendship, and so much more. Visit School of Rock Chicago West today.