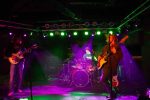 SEET
We are Seet, a psychedelic progressive rock band from the Chicagoland area.
Seet started in the Fall of 2012. Taking influences from old school psychedelia and progressive rock, their music spans genres. Their stage presence is heavy hitting; screaming guitars, booming rhythmic drums and DEEP bass. Drawing influences from bands such as Yes, Pink Floyd, and Black Sabbath, Seet continues to develop its sound through the years and is optimistic about the future.
The sound created by the dynamics of this four-piece band is a combination of dripping wet lead guitar, intricate progressions through rhythmic guitar, pure choral vocals, thumping thunder-like bass, and last but not least, pounding classic Rock-N-Roll percussion. Seet is here to bring the heavy, deep jams.
DEAD LUCID
Three piece Psychedelic Rock band in the vein of The Jimi Hendrix Experience creating new, imaginative rock for the next generation.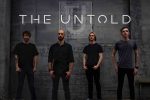 THE UNTOLD
The Untold is a band based out of Chicago, and was started in September 2017. The goal of this project is to create heavy (or sometimes not) music that many people can connect with, and to create quality music that is well written, technically proficient, but still accessible to the average listener. The music fits into several styles, and when it comes to writing songs, they are never tied to any one sound. They go where their ideas take them.