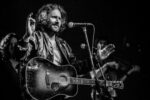 HELLBOUND GLORY
As their name alludes, Hellbound Glory is well on their way to proving they are a force to be reckoned with in the country music. Fusing superior song writing and hard living characters with a hard-edged country honky tonk sound. The group is known for its instrumental dexterity, while vivacious frontman Leroy and his compadres are also notorious for their down-home, good-old-boy attitude. This type of attitude and song writing chops, to back it up, have won over fans far and wide. Whether they are playing in front of two hundred or two thousand, Hellbound Glory delivers on their performance and leaves audiences begging for more as they envelop the crowd with Leroy's powerful story telling and showmanship.
Throughout the mid 2000's, Hellbound Glory began defining their indie Americana sound, before that was even a genre. They were moderately successful, but they never had a breakthrough hit on the country charts. But the new album "Damaged Goods" is set to change all that. Hellbound Glory knew there was an audience for Real Country and they stuck to their guns writing and recording songs full of grit, character and about problems facing rural America.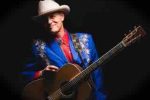 KENT ROSE
"He's a throwback to the guitar-toting country troubadours of yesteryear and at the same time a product of the rock and roll era, certainly the only performer of his kind in the greater Chicagoland area."
— Bill Dahl, author of The Art of the Blues.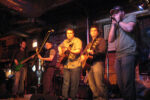 MAD BREAD
Chicago based country folk and bluegrass band that performs their own original songs mixed with traditional covers.