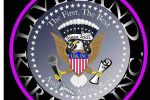 LIVE BAND KARAOKE
We are Chicago's first, longest-running and most successful collective to provide for you the most fun thing in the world: singing with a great band! Whether you see us at one of our always urbane and cheery weekly residencies, a private event for your company, or a festival or University from coast to coast, north, south, east or west, our love is to have you rock with us. Come on up!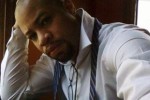 ERICK DESHAUN DORRIS
Erick Deshaun Dorris ("EDD") is a musician based out of Chicago. He was most recently involved in the soul-rock band, The Bored of Education, and is a member with the educational-theater company Barrel of Monkeys. His music has been described as Soul, Jazz, Baroque and "show-tunes on crack".