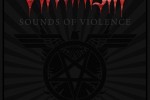 ONSLAUGHT
This is the Sound of Violence
UK Thrash Legends
SEVERED
Formed in 1995, Severed came together as an excuse to play music and get drunk. Consisting of members from Dogod, Impulse Manslaughter, and Maldicion, Severed quickly found a niche, and in 1996 released their seven song demo, Dearly Departed. Severed played throughout the Midwest with such bands as Incantation, Cianide, Disinter, Cenotaph, Skinless, Usurper, and many others. In 1998, original vocalist Bill decided to leave the band. Tom took over vocals in addition to guitar duties. More material was written and solidified for a planned release, which never occurred. In 2001, due to everyone's hectic schedule and distance apart from each other, Severed was put on hold. In late 2004, Severed got rolling again, and it felt as though we have not missed a beat. A free promo release which outlined our past songs was recorded, but never released for a variety of different reasons. In September of 2008, after 13 years, Vince decided to quit the band. John stepped in on bass as his replacement. And Severed rages on.
ABSCONDER
The rumble comes. It starts right away and is violent. It shakes the foundations of whatever building you are in. It crushes the ear drums of you and anyone else within a few miles of you. Next thing you know, everything in sight is totally destroyed. Only shreds remain of flesh and everything else that once stood. This is what happens once you put this demo on. ABSCONDER is a band from the Champaign, Illinois area, formed in 2009. Brad Buldak put this beast together. He was the singer/bass player in the great old school death metal band MORGUE, and he does the same here. Absconder have the feel of both Swedish and Finnish old school death metal. But they also have an old American vibe thrown in. So you can hear traces of NIHILIST, GRAVE, CONVULSE, ABHORRANCE, MASTER and MASSACRE in the death noise. It is so heavy and low end at times, there is a little bit of ROTTREVORE thrown into the death metal stew on here. There is a lot of CELTIC FROST in the music as well. In the end, it is all crushing and totally awesome!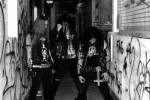 PERVERSION
Archaic & Cacophonous Steel from Detroit.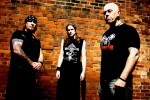 M:PIRE OF EVIL
In 1979 a dark formation occurred, a black ripple that would soon become a wave: one which made a huge impact on the metal world. Taking the name of Mantas, the legendary guitarist Jeff Dunn formed an outfit that rivalled the stage shows of bands such as Kiss and challenged the occult themes that Black Sabbath had pioneered. He took the knife edge that had made Judas Priest dangerous and the volume that had made Motörhead so intense, and rolled it into a big, black dirtball called Venom. With renewed hunger and inspiration, Mantas joined up with the Demolition Man, bassist/vocalist Tony Dolan, in 1988. The duo penned Prime Evil, an album hailed as a return to form with its cleaner sound and the mighty vocal attack of Dolan. After Demolition Man's exit in 1992, drummer Antton (Antony Lant) took up the sticks for the powerful Resurrection album, after which Mantas departed from Venom. In 2010 Mantas's work with his own band, Dryll, seemed to be paying dividends, and following his drummer's departure, Antton – who played in his own outfit, Def Con One – joined Dryll. It didn't take long before the mutterings began. What if Mantas and Antton could coax The Demolition Man back? The call went out – and in came Dolan once more… The trio decided that they needed to produce something befitting of their musical prowess. Something unashamedly heavy and without restraint; free of ego, deception and unreasonable behaviour – and fulfilling for them as musicians. The band's die-hard fans were left to chose a name for the new group, as it was they who had pushed for the new group to form. Naturally, in hindsight, Prime Evil was the name they chose – and so the band were free to make the music that they had always wanted to make, without pretending that it was 1982 all over again. After announcing themselves to the world the band were asked to reconsider the chosen name out of respect for another act who had named themselves after the self same Venom album title. Without hesitation and with understanding and the respect to be expected by this honorable trio, they changed their name… and so to the future… Mpire Of Evil's debut mini-album, 'Creatures Of The Black', will be released October 25th 2011 on Scarlet Records. The CD will feature cover versions of four songs that influenced the members of the band ('Exciter' by Judas Priest, 'God Of Thunder' by Kiss, 'Hell Ain't A Bad Place To Be' by AC/DC and 'Motörhead' by Motörhead) plus two brand new original tracks, 'Creatures Of The Black' and 'Reptile'. A full-length effort will follow sometime in early 2012, with a full tour planned for the same year. This is MPIRE of EVIL. This is Mantas, Antton and the Demolition Man. This is 2012.