THE BLANK STANDARD
The band was started by guitarists Kevin and Eric in 2010 and they later recruited Brandon, Wade and Matt in 2011 to transform their ideas into a band. Our sound is a unique blend of death metal, hardcore and thrash that mold together to suit everyone's liking. Our philosophy is simple: to make great music and excel at what we do while not taking ourselves too seriously. Thanks for checking us out. Please 'Fan' us and tell a few friends.
OCEANWALKER
Based out of the suburbs of Chicago, Oceanwalker is a fresh new band that was created with the goal of making music that everyone can enjoy. Although coming from a metal background, the band takes influence from a variety of artists across all genres and combines those ideas to create something you haven't heard before.
AFTER THE SPIRE
After the Spire is an aggressive, yet straight forward metal band driven for success. Bringing elements of death metal and grindcore to the table with intense drums, technical bass lines, dynamic guitars, and harsh vocals.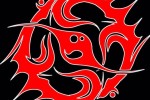 ORINOCO
Hailing from Joliet, IL, Orinoco has been hitting the scene hard! The 4 piece metal band has pushed their way onto the scene with their brutal sound that blends breakdowns with death metal riffs and fast thrash.
Since their start in 2011, Orinoco has been striving to stay on top in the music scene. They have consistently played shows, sharing the stage with national acts such as Cryptopsy, Stray From The Path, Suicide Silence, Belphegor, Upon A Burning Body, The Contortionist, Oceano, After The Burial, Glass Cloud, It Lies Within, Stick To Your Guns, and many more.
MARA
We are a metal/post-hardcore/experimental band from the southside of Chicago. Formed in the summer of 08, with Fern, Walter, Stevematt and Jimmy. Recently Stevematt left the band so we then added Guerro to take over. Then we decided to add Paco to do keys/synths. With a new line up we are pretty much branching off into other genres. Expect something way different but still brutal!!