Limited amount of $15 tickets available for early buyers.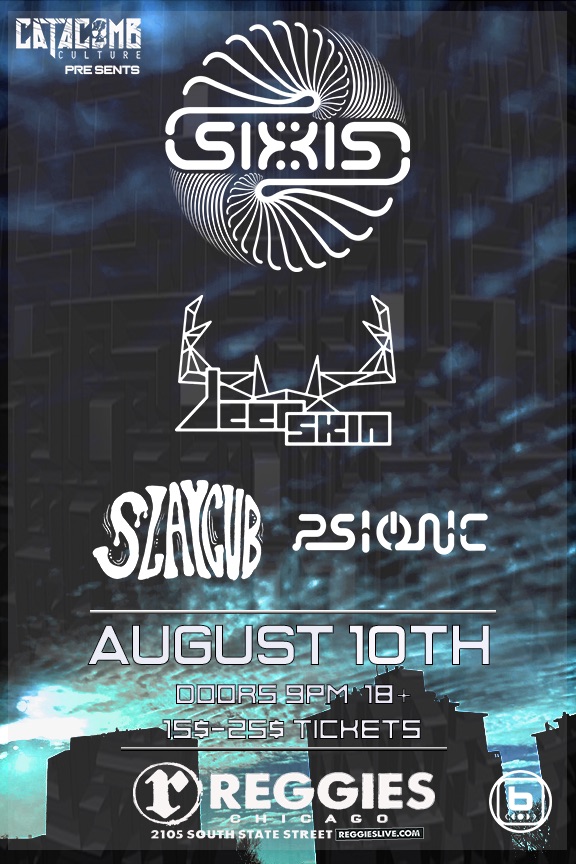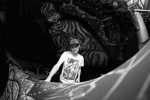 SIXIS
Sixis is the creation of Ben Wyss, a musician and sound designer from Berkeley, California. The project establishes a distinct aesthetic, blending powerful bass music, vivid soundscapes, and cutting edge sound design. Striving to connect new frontiers of technology with the expanse of human emotion, this work explores our creative potential to step forward.

Over the past 5 years Sixis has toured extensively in North America and internationally. Having played at festivals such as Oregon Eclipse, Tipper and Friends, Infrasound, and Sonic Bloom. Mirrored, his most recent release through Enig'matik Records, further solidified his diverse discography and shows a fierce new direction.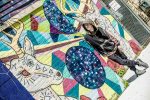 DEERSKIN
With a unique sound made by combining hypnotic melodies and hard hitting synth basslines with our collective tribal spirit, Deerskin transports participants to distant lands where past and future mesh much like the styles and genres in his music. Drawing on the energy of the crowd, he is able to combine artistic live MIDI shows with select DJing to create a sonic euphoria that draws all to the dancefloor.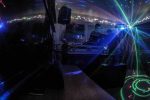 PSIONIC
psi·on·ic
sīˈänik/adjective
relating to or denoting the practical use of psychic powers or paranormalphenomena.
psi·on·ics
sīˈäniks/noun
the study of paranormal phenomena in relation to the application of electronics. The term comes from psi ('psyche') and the -onics from electronics (machine). There is no scientific evidence that psionic abilities exist.
a poltergeist for your speakers.