Starting January 3, anyone entering the concert will be required to show proof of full vaccination. Final dose of vaccination must be received no less than 14 days prior to the event. We will accept a hard copy of your vaccination card, a printed photocopy or a digital image on your phone, and must match your Government-issued ID. Masks are currently required to be worn by everyone inside the venue in accordance with current City of Chicago guidelines.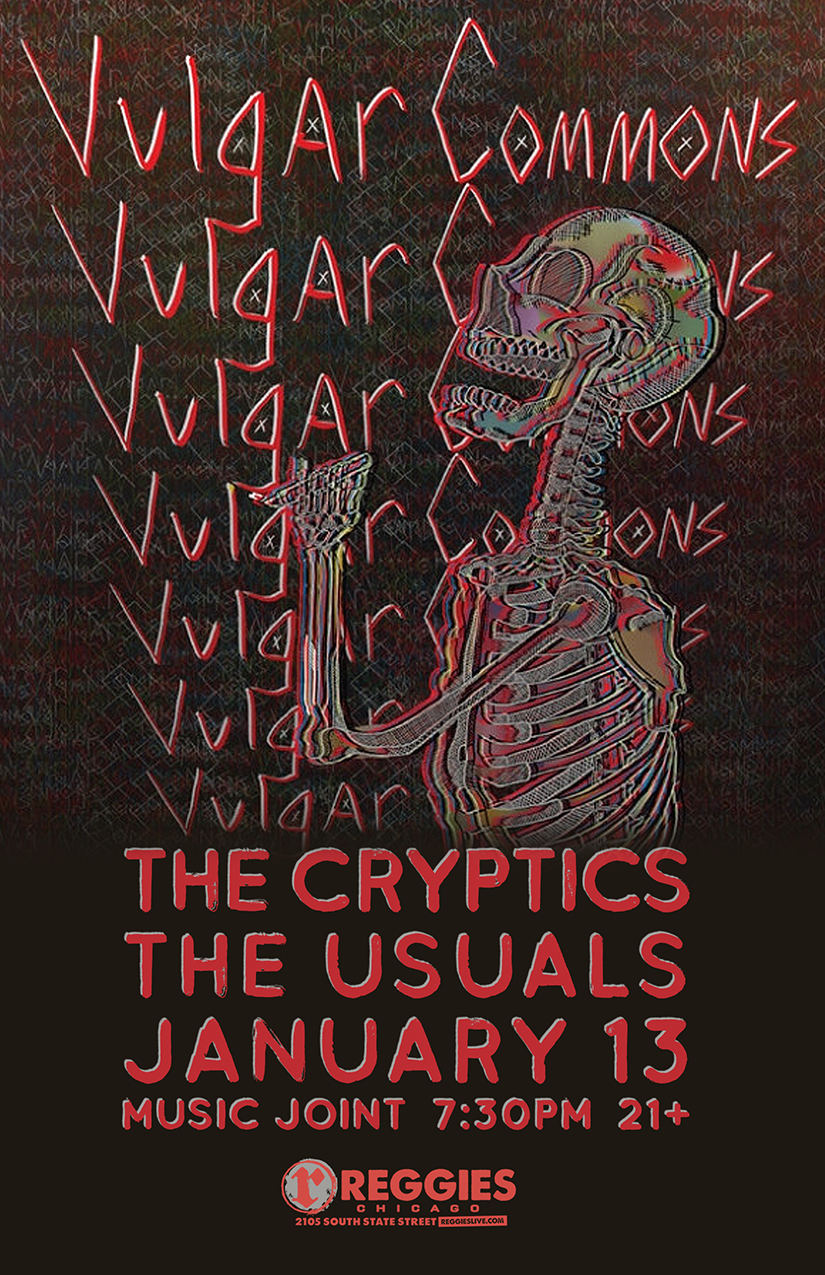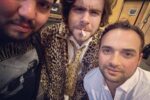 VULGAR COMMONS
Vulgar Commons is an Indie Punk band based in Chicago. They began gigging at house parties under the name The Vagrants and gained a cult following. However, when things started to take off, their lead guitarist moved to Berlin, forcing them into a hiatus. But during the pandemic, the guys realized that they had to keep playing music to stay sane, and began rehearsing again regularly (and safely). The three remaining members changed their name to Vulgar Commons and were fortunate enough to start booking gigs at hallmark Chicago venues like Beat Kitchen and the Golden Dagger (formerly the Tonic Room) once live music started up again.
The band draws from a wide range of musical backgrounds, but, to avoid sounding like someone writing a Pitchfork article, let's just say that their overall sound is Misfits meets The Strokes with a little Interpol thrown in. The guys play with a raw passion, which reflects their profound love of and gratitude for the Chicago Music scene, and they're unbelievably stoked to be part of the best music scene in the U.S. once again.
Check out their EP Nicotine Fingers.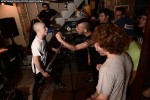 THE CRYPTICS
The Cryptics blend of melody & classic punk rock influence has allowed them to create their own channel of individuality. Since 2008, this New Hampshire based trio has been making their mark. Spanning from a more abrasive sound in earlier years to a more structured tone, the band has set itself in a solid foundation. On March 1st, 2012 the "Face The Day" 7" EP was co-released on P.I.G. Records & Overdose On Records, and marks the group's first release in nearly 3 years! It is presented as a pre-cursor to a long-awaited full-length LP that is currently in the works. In spring '12, the bandl embarked on a 5-week, 36-show national tour in support of this EP. This 3-piece is more active than ever & will continue to strike pavement all over with no exception. The new EP reflects the bands musical growth & remains a seed planted for what's ahead. Come aboard & stay tuned!
JUST A MESS
Just a Mess is an Alternative Rock band from Downtown Chicago.