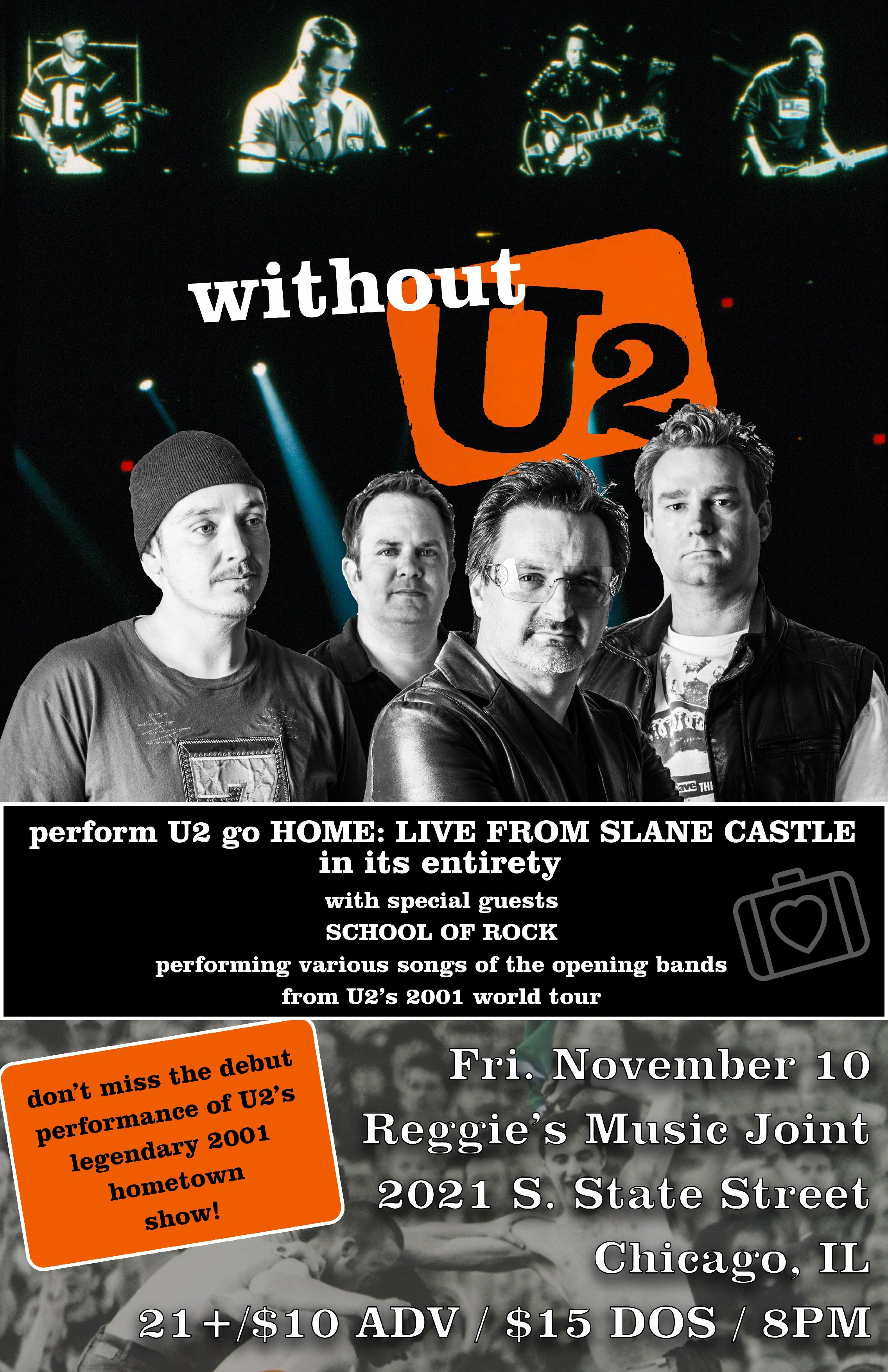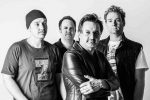 WITHOUT U2 "U2 TRIBUTE BAND"
Based in Chicago, IL, Without U2 is named after the song "With or Without You", from U2's breakthrough album The Joshua Tree.
Without U2 performs hits from all the albums, from Boy, October, War, The Unforgettable Fire, Joshua Tree, Rattle and Hum, Achtung Baby, Zooropa, Pop, All That You Can't Leave Behind, How To Dismantle An Atomic Bomb, and No Line on the Horizon.
Our members are professional musicians and huge U2 fans. We will not settle for less than complete authenticity. Prior to Without U2, Duo (our Bono) entertained all over the world with Vertigo USA (U2) and Ten (Pearl Jam) to name a few, opening for such acts as Gin Blossoms, Quiet Riot, and the Bullet Boys. Bag Edge recreates the tech guitar wizardry of "The Edge", and Sparky (bass) supplies the melodic low end of Adam Clayton. And true to his real-life counterpart, Larry Mullen Jr., drummer Kropper provides the heart, soul and attention to detail that makes Without U2 unrivaled, except by U2 themselves.
Without U2 is available for stadium shows, festivals, clubs, casinos, weddings, birthdays, concerts in the park, Christmas parties, fundraisers, churches, Armed Forces Tours (USO Tours), as well as private parties and corporate events within the U.S. and around the world.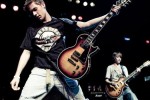 SCHOOL OF ROCK (All Stars)
The Oak Park and Chicago Schools have put together an All Star cast of players to
perform some classic songs.
For more than a decade, School of Rock has been inspiring kids to rock on stage and in life. Through its performance-based approach to music lessons, School of Rock students are inspired to learn, more motivated to excel and more confident as a result. To date, School of Rock students have played thousands of concerts to more than 100,000 people at such legendary venues such as CBGB's, The Trocadero, The Knitting Factory, The Whiskey, The Roxy, The Experience Music Project, as well as major music festivals like Lollapalooza and Austin City Limits.