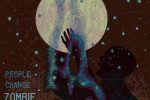 ZOMBIE MANANA
Every morning, Zombie eats surreal for breakfast and then does his abstract workouts. Inconsistence is routine and the unknown is caffeine. After years of study in the Imagine Nation, he then moved to Huntley; A land of cornfields and elders (to put it bluntly). No fear is the next frontier. PERSEVERE; embrace the blood, sweat, and tears.
This half-man, half-dream seeks refuge from this place, this world where everything is a race. Tragedies and adversities taught me more than universities. Happiness and ecstasy comes from living with no jealousy. All it takes to be inspiring is to be inspired, and now is the time to rewire.
With a head full of static, and a heart that weighs a ton, these omnifarious tunes may not be for everyone.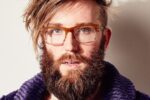 MINKA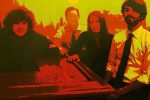 DR. UNK
Dr. Unk has the prescription for what ails you. Born from the late night council of high school mates Maxwell and Tim, Dr. Unk emerged through the murk of the w
itching hour. After lengthy consultation, the Dr. knew a beating rhythm would be just the cure. Two Craigslist ads later, the planets aligned and Stephanie was casting charms behind the kit. A prescription has been writ for thunderous jams, atmospheric interludes, and all the twangy funk a puny human brain can handle.