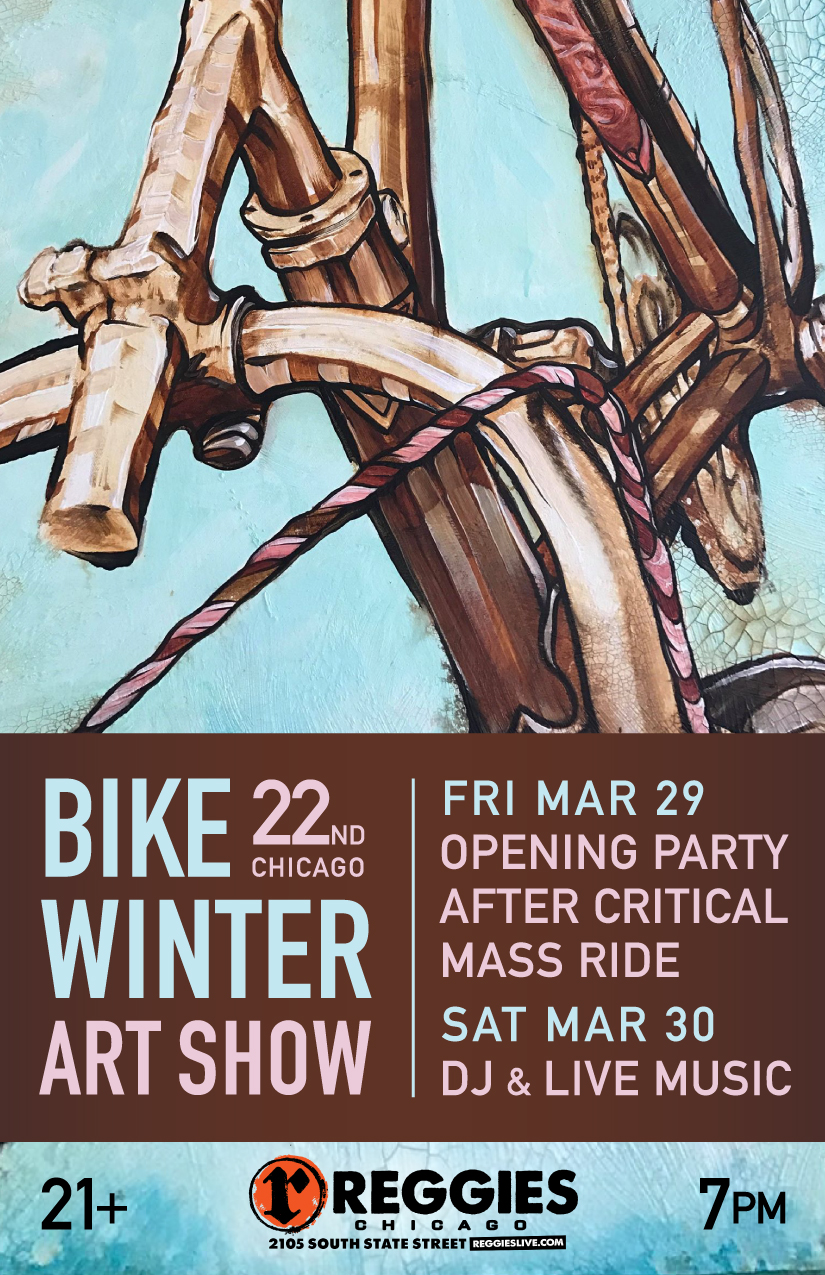 22nd Chicago Bike Winter Art Show
Join us for two nights of bike art and music as we celebrate the end of another glorious Bike Winter. Critical Mass will be riding to Reggies to kick off the party Friday, and DJs from the bike community will be spinning through the night. We'll close the show Saturday with a night of vintage vinyl, stay tuned for details.
Chicago's Bike Winter Art Show started in 1997 to provide a showcase for creative talent within the cycling community and promote biking year round.