REGGIES and MUSIC MADE IN AMERICA present the Blues ProJam Series
The Blues ProJam is a collaboration of some of the finest Blues musicians on the scene today. We start our once a month Blues Extravaganza with this stellar line up! We will be joined by invited top Blues artists from all over.
Sponsored by Hennessey.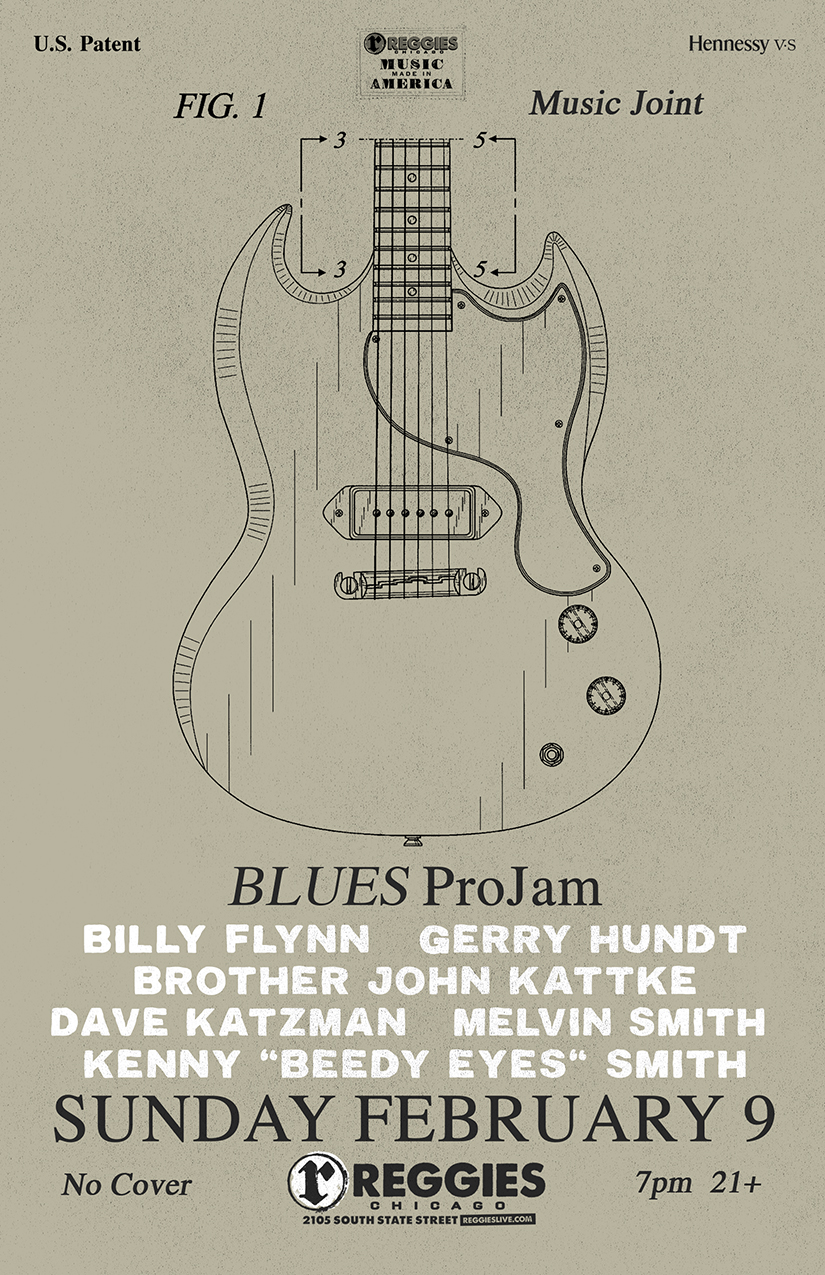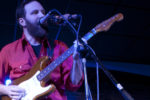 GERRY HUNDT
(Corry Dennison Band)
Gerry Hundt was playing Chicago Blues in taverns before he was allowed to drink in them. Born in Wisconsin and raised in Rockford, Illinois, Gerry has since lived in Vermont, New York City, Colorado, and Chicago. In Denver, he worked, toured, and recorded with the likes of John-Alex Mason, Ronnie Shellist, The ClamDaddys, and Easy Bill. From 2004 through 2009, Gerry toured the USA and EU relentlessly as a member of Chicago's Nick Moss & The Flip-Tops, filling the role of "utility man," playing bass, guitar, harmonica, and, of course, mandolin. On the strength of his critically-acclaimed Blue Bella Records CD, "Since Way Back," Gerry was nominated for Blues Music Awards in 2008, 2009, 2010, & 2011 for Best Instrumentalist, Other (Mandolin), and featured at the Montreal Jazz Festival and The Blues Station in Tournon d'Agenais, France. In addition to continuing worldwide radio and web airplay, tracks from "Since Way Back" have appeared numerous times on NPR's "Morning Edition." From 2007-2010, Gerry Hundt's Legendary One-Man-Band appeared weekly for Tuesday Bluesday at Holt's Coach Lite Inn (Chesterton, IN) – a gig which regularly saw touring blues musicians mingling with locals. His favorite seasonal gig is the Saturday open-air market in Chesterton, where Gerry appears monthly, bringing the sounds of Chicago's old Maxwell Street to Indiana. In 2015, he captured that with the release of "Gerry Hundt's Legendary One-Man-Band,".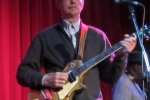 BILLY FLYNN
Billy Flynn is an American Chicago blues and electric blues guitarist, singer and songwriter.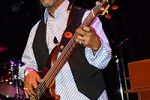 MELVIN SMITH
Melvin has been playing bass guitar for over 25 years in venues from small clubs to large international festivals. His career has had him performing in bands with such luminaries as Koko Taylor, Lurie Bell and Billy Branch. He has also performed with Carl Weathersby, Big James and the Chicago Playboys, Jimmy Johnson, Phil Guy, Lefty Dizz, Melvin Taylor, Charlie Love, Jimmy Burns and many others. Melvin is one of the most sought out bass men in the Chicago blues scene today.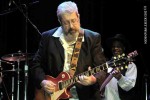 DAVE KATZMAN
Dave Katzman has been working in the Chicago Blues scene for over 4 decades. He has traveled the world as an Engineer, Guitarist, Producer and Road Manager. Working with artists like Albert Collins, Buddy Guy, Albert King, Otis Rush and many others.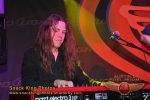 BROTHER JOHN KATTKE
Brother John has played with Eric Clapton, Steve Miller, the Black Crowes, and acquired ringing endorsements from many other musicians of renown. For example: Led Zeppelin vocalist Robert Plant had seen John play with Otis Rush at the Jazz Café in London. When Plant and Kattke met in person at the United Center in Chicago, Plant told Kattke: "You play a mean guitar!" George Benson came to the jam session that Kattke hosts at Buddy Guy's Legends in Chicago. After hearing the opening set that John played with his band, Benson told him: "You're fearless! I thought I was fearless! You're fearless!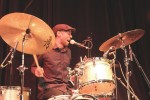 KENNY "BEEDY EYES" SMITH
Kenny Smith is one of today's top greatest blues drummers. he is an honored Grammy award-winning drummer, The son of the legendary Willie 'Big Eyes' Smith.