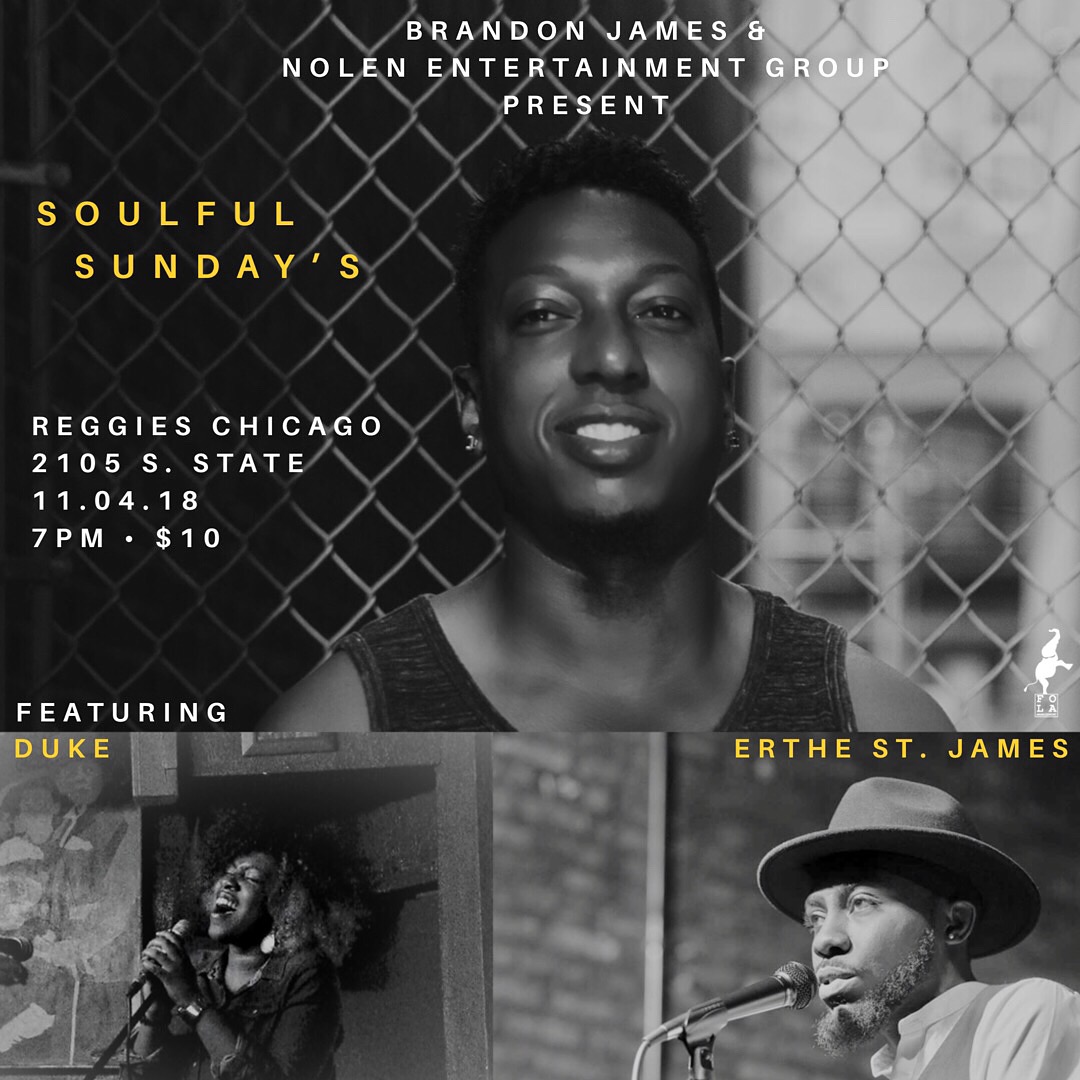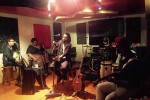 ERTHE ST. JAMES
A native from the Westside of Chicago. Erthe's desire for music and for performing began at a very young age . With influences ranging from Erykah Badu to Curtis Mayfield … from James Taylor to Nina Simone, this 28-year-old Soul singer has obtained the ability to intertwine genres to create his own unique blend of Soul, Jazz, & Funk. Erthe attended Grambling State University, Louisiana, studying Theatre , which translates in his LIVE shows.
Erthe has been featured on soultrain.com as their Artist of the Week and also on the online blog, "We Live Life Free", in their artist spotlight series . Playing venues with his band, The ErtheTones, such as House of Blues, Schubas, The Promontory, The Shrine, Double Door, Bottom Lounge, Emporium Arcade Bar, Elbo Room, California Clipper, Unititled, Reggie's Music Joint, Beat Kitchen, The Wire, The Throne Room and openig for artist such as Erykah Badu, Estelle, Conya Doss, Tye Tribbet, & Nikki Giovani.
He can also be seen on supporting vocals for Sam Trump & Soul Vortex and collabroarting with artist such as The whoEVERs?, Lili K., Harold Green, Jon Pierce, Neak, Deja K. Taylor, FM Supreme, Awthentik Poetry, Larry Brown, Jr., Jeff Gibbs , Rising Over Envy [R.O.E], & Tovi Khali.
Known for his captivating LIVE shows , Erthe and his band, The ErtheTones, have proven to be one of the leading forces on the Chicago soul music scene and is ready to continue to share his gifts with the world … one show at a time.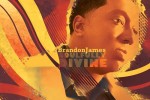 BRANDON JAMES
Singing sensation Brandon James is a rising star who's setting his sights on making an impact across the globe.
Chicago native Brandon James delivers a versatile sound of pop and soul to his ever growing fanbase and has plans of delivering much more. Lauren Tate of Serious Art Magazine describes him and his music as " a refreshingly classic but up to date sound that out shines most upcoming singers."
Brandon is currently working on releasing a new Album "Soul Sessions" out now!! The album will be distributed by Ditto Music and made available for download on ITunes, streamed on Spotify and available for purchase on his website The lead single will be released on October 14th. It will be promoted to the world in a music video debuted on Youtube and rotation on MTV. A midwest promotional tour is also in the works.
A Chicago native Brandon James celebrates his birthday on March 17th. He states that he "started doing music as an outlet for depression in Elementary School." Not realizing his full potential at the time he also states that he "first realized his full potential and passion for singing at the age of 12, after being pushed to become involved in various music related school projects to keep him out of trouble."
After high school he challenged himself to become a better at his craft, including taking voice lessons from Bobby Wilsyn one of the best Chicago Jazz musicians as well as Ars Musica and Classical singer Andrew Schultze.Seeking to learn music on all levels Brandon James attended Columbia College of Chicago where he earned a degree in Music Performance & Music Business in 2009. The same year Brandon got the chance to perform with legendary band Earth,Wind and Fire.
Brandon James's primary goal is to share his story and testimony through his music with millions of people all over the world. He seeks to to inspire,touch hearts and provoke thought with his music. In addition to performing live at various notable venues across Chicago including the UIC Pavilion. Brandon James current singles "Surreal" "Dreams, Hopes, Drama" and "There She Goes" can be heard on his website and at www.branddo20music.com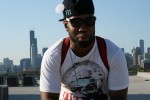 DUKE
Duke, a Chicago based rapper, whose motto, Dreams Take Full Commitment (D.T.F.C.)