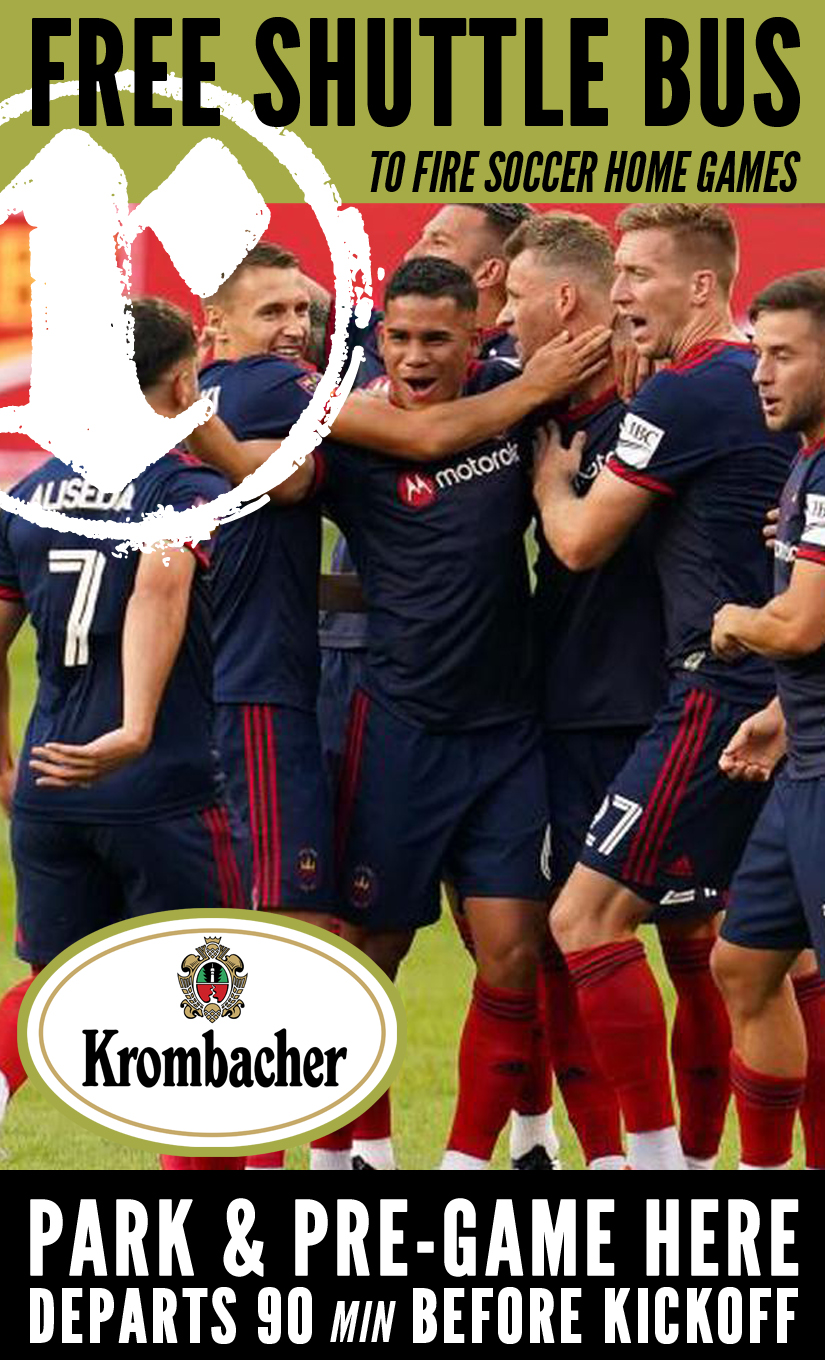 Chicago Fire vs FC Cincinnati
Come to Reggies and let us take you to the game in our Reggies Rock Bus!
Watch the Chicago Fire take on the FC Cincinnati at Soldier Field, then hop on the bus back to Reggies at the end of the game!
Show up early or stop by after the game and get a ticket for a free beer on our friends at Krombacher!
It's a Free Shuttle. Come hang out and Pre-Game on our Award Winning Wings. First Place BBQ in 2014 and 2012 / Bronze Metal HOT in 2013 at Wingfest!