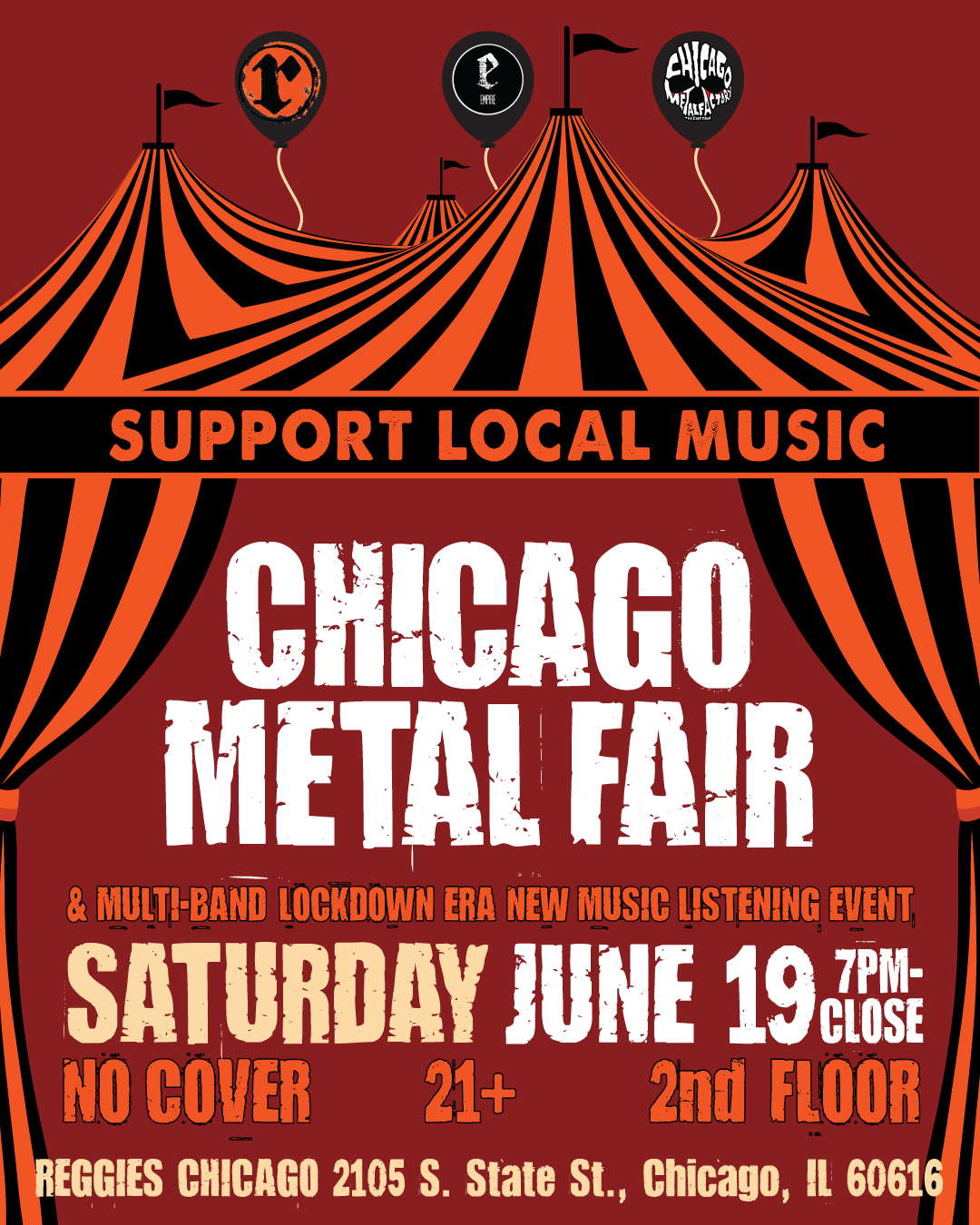 Chicago Metal Fair
A lot of great Chicago heavy music came out in the last 15 months and all those musicians missed out on in person listening events & record release shows. This is an event to bring people together to buy and sell merch, have some food and drinks and catch up on music releases.
NO COVER
2ND FLOOR
21+
Support these bands and buy some things if you can afford to.
Vending from 7PM til ?
After 10PM the event becomes a multi genre metal night 'til closing.
Guest DJ's TBD
There is also a video projector for use if your band made a Covid era music video.
GET INVOLVED – e-mail info@theCMF.com to become a part of the event and the promo or just show up with your music, but you must reach out in advance for a free merch table as space is limited.
This is not a normal merchandise market, this is a market for the bands that missed out on record release shows and an opportunity to offer their music, shirts, patches etc.
If things go well we could put together future events where everyone could sell metal items.