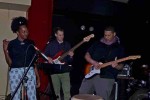 THE EVER AFTERS
New soulful, live dimension by producers Rondell Adams (DJ) and KM Nelson (guitars, etc), featuring many great musicians and artists on the front lines…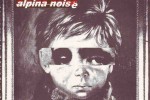 ALPINA NOISE
Chicago-based band: guitar, bass/viola, drums, Influences include Cocteau Twins, My Bloody Valentine, Pleasure Club, The Pixies.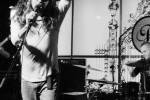 CUDDLE RIOT
Cuddle Riot is a band formed in Chicago with rock and punk influences.
Band members consist of Arturo Mar on vocals and guitar, Steve Osterman on drums.
From their album "Around the Square", they feature 5 great new songs for your audible pleasure.
Don't forget to listen and vote for Cuddle Riot in Ernie Ball's Battle of the Bands/Vans Warped Tour '11 at: http://www.battleofthebands.com/u/CuddleRiot