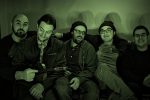 FRESH HOPS
Fresh Hops is a 4 piece original jam band from Northwest Indiana. The band formed in March 2008 as a musical improvisational outlet among friends. Now Fresh Hops has evolved into a captivating, high energy live act
The group has seen numerous line ups and instrument inclusion which has led to an eclectic mix of sounds and atmospheres. As writers and performers Fresh Hops constantly blurs the lines between genres and style, often during the course of a single song.
That "anything goes" attitude has translated to a stage show that remains fresh and fun from show to show. The realization that jazz, classic soul, bluegrass, classical, metal and progressive jam rock can all shake hands and play nice has guided them to create remarkable tunes from an ever-expanding palette.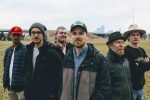 ROSS HOLLOW
Ross Hollow has moved around the country, planting musical roots in New Mexico, North Carolina's blue ridge mountains, New Hampshire's upper valley, and now Indianapolis. From Americana music rooted in the south west, to folk music of the Appalachian mountains, his music represents place as much as sound. His original music draws from many old and new artists such as Brandi Carlile, Woody Guthrie, Edward Sharpe and the Magnetic Zeros, Shakey Graves, Bon Iver, and friends up the hollers of Western North Carolina. Ross Hollow's music takes you on a journey through roads, deserts, forests and thoughts.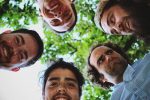 FUNKINETIC
We are a funk/rock fusion group from the North Western parts of Indiana.