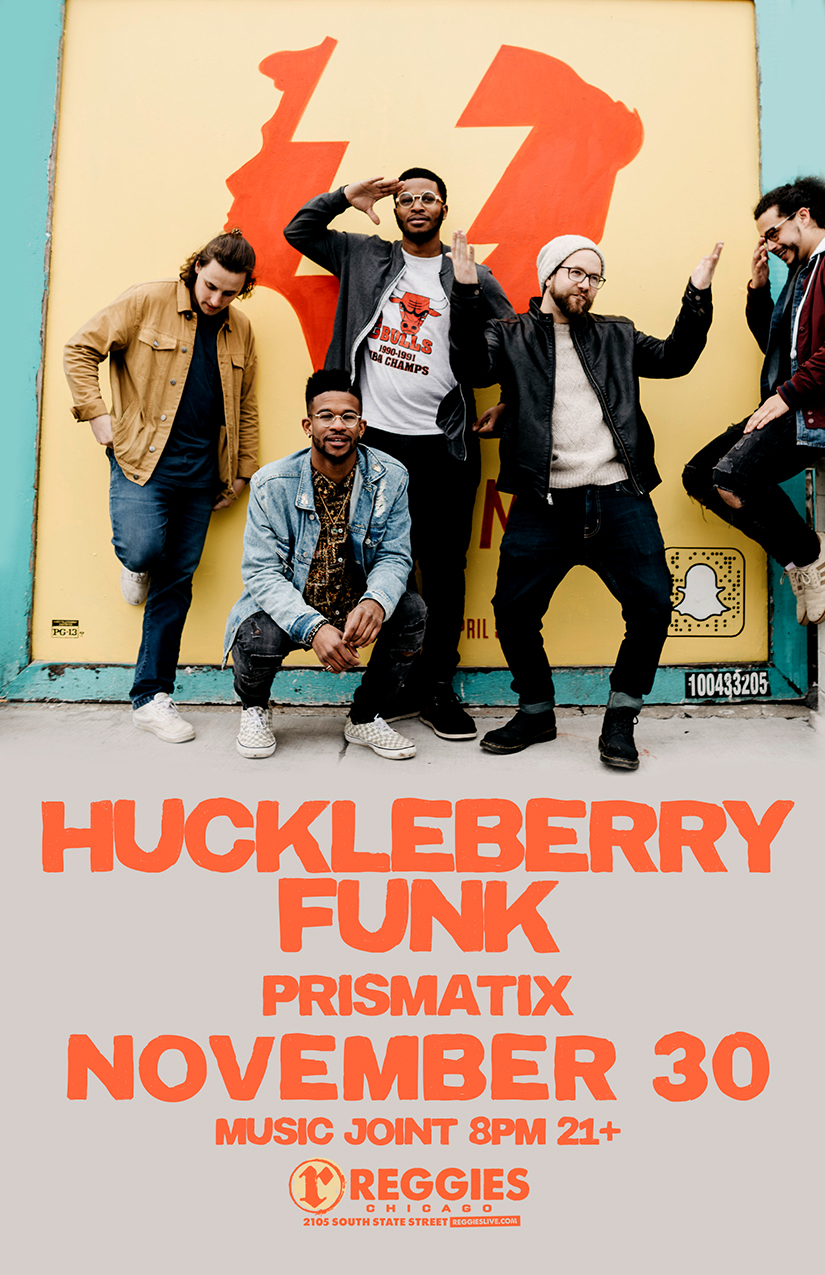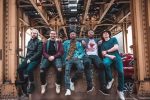 HUCKLEBERRY FUNK
Huckleberry Funk is a high-powered Funk, R&B and Soul band based in Bloomington, Indiana. Their live shows have earned them a reputation as one of the most exciting and entertaining live performances in the Midwest.
Hailing from Long Island, Pittsburgh, Indianapolis and Bloomington, the members of Huckleberry Funk were brought together by their shared love for gritty, groove-centric music. After endless nights of self-reflection and some words of wisdom from a good friend, it became clear that "Funk" is much more than a genre – it's an attitude. The diverse upbringings and musical styles of each band-member allows Huckleberry Funk to establish meaningful and memorable relationships with every audience they play for.
At the heart of a Huckleberry Funk show, the audience can expect powerhouse vocals, face-melting guitar solos, a touch of east coast horns, and rock-solid grooves. Drawing inspiration from artists like The Main Squeeze, James Brown, Anderson .Paak, and Miguel, their unique feel-good sound is equally funky, soulful, and hard-hitting.
Huckleberry Funk has made an impressive premiere into the live music circuit, drawing attention from national acts like The Main Squeeze, Khraungbin, Dumpstaphunk and the billboard charting, NOLA favorites, Water Seed. Huck funk continues to fill the rooms of top venues including The Bluebird (Bloomington, IN), The Vogue (Indianapolis), and Rockwood Music Hall (New York City, NY). Continuously writing new music and honing in on their live performances, Huckleberry Funk is rapidly building a loyal fan
base as they transition into a premier national act.
Lead Vocals // Dexter Clardy
Guitar, Bkg Vox // Mike Gronsky
Keyboards, Saxophone, Bkg Vox // Alex Dura
Bass, Keybass // Matt McConahay
Drums, Programming // Byron Boler
Manager // Chrisjaan LeMann Smith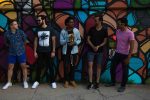 PRISMATIX
Chi-town soul with a hip-hop twist. Welcome to Prismatix…you'll be glad you came.
Taj McCoy – Vocals
Cesar Pino – Piano/keyboards
Andrii Shtandryk – Guitar
Mike Schultz – Bass
Nate Chatigny – Drums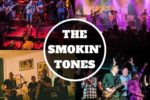 ZACH AVERY & THE SMOKIN' TONES
The Smokin' Tones was formed in September 2016 as the official band of Columbia College Chicago's late night show, Columbia Tonight. In preparation for the show's premier, the show's musical director, Zach Avery, posted flyers around campus with the hope of finding a band that could write and perform music tailored for the show. Shortly after, six other classmates came together and became The Columbia Tonight House Band. When Columbia Tonight was canceled in May 2017, the band decided to stick together and ventured out under a new name, The Smokin' Tones. This began their quest for zesty, transcendental music with a huge sound. The Smokin' Tones have continued to perform unique twists on Rock, Funk, Soul, and Blues songs as well as original songs that appeal to a wide variety of listeners.
The band has played at a variety of Chicagoland venues including Elbo Room, Reggie's Music Joint, HVAC Pub, and Buddy Guy's Legends.