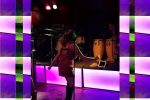 IN THIS STYLE
Their doctrine was no mere chemical fantasy, but a philosophy they applied to the world, to the elements, and to the human condition itself.
Psychedelic Rock from Indiana.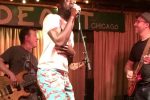 ACRES TO MILES
Blurring the lines between rock and soul, ACRES TO MILES' strength lies in a musical artistic exploration lead by a wide-open sound straddling across genres, and a song-writing style that embraces lyrical humanness. Formed in 2016 by lead singer Brett Axell, guitarist Jeremy Mann, bassist Emery Joe Yost and drummer Guy Henri Bagneki Kingue, this American band illuminates a funky, unique collection of styles.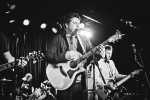 GOOEY
My name is Juan. I love all kinds of music. I like to write songs. John is my friend. He plays a lot of instruments. He hears music in his head. A long time ago, I told John that I was learning to play the guitar. He told me to go away. A few years later, I told John that I was writing songs. He told me that he was busy. I forgot to mention that John is grumpy. Once in a while, I would pick up the guitar when John was around and I would play something that I had written. John would pretend that he wasn't listening. I knew that he was. One day John told me that he liked my songs and that we should record them. These are my songs. This is our band. This is Gooey.