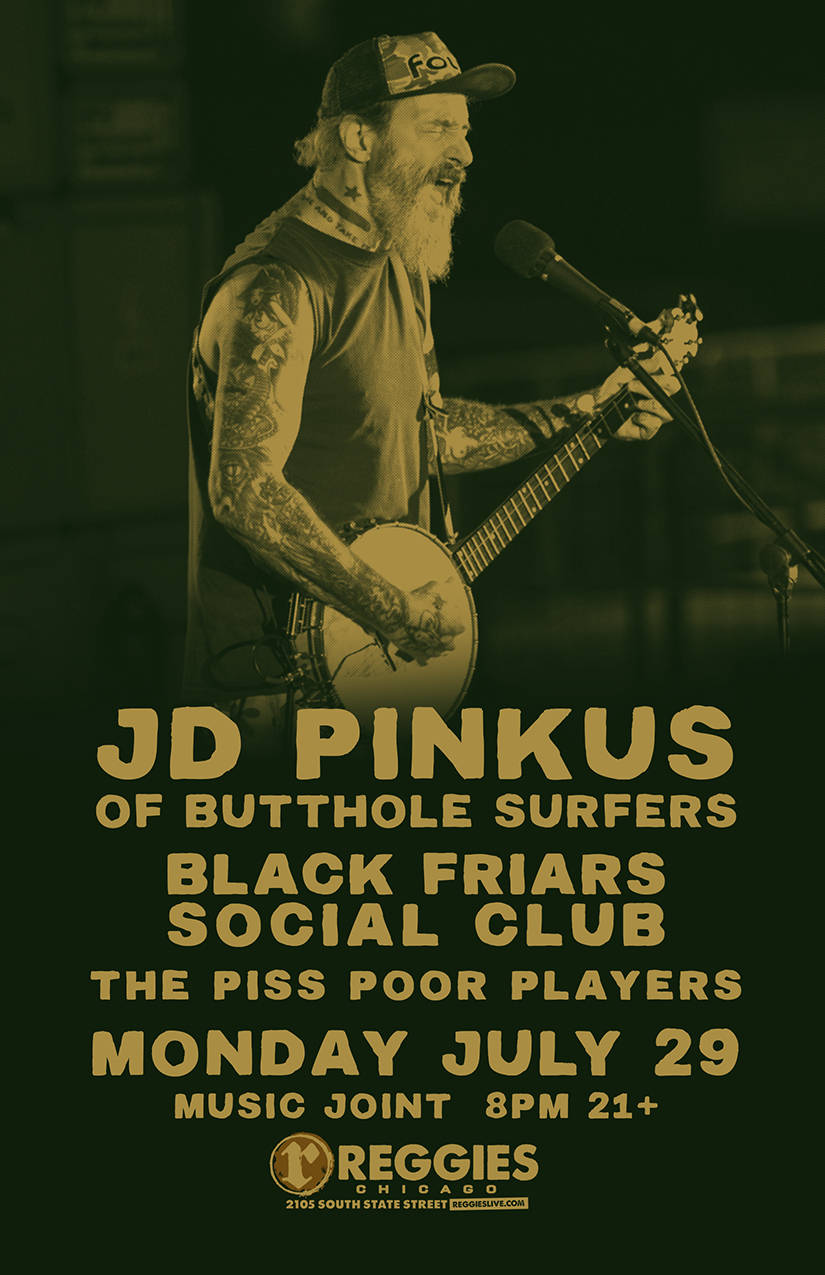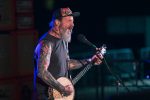 J.D. PINKUS
Jeff 'J.D.' Pinkus is an American bassist best known for his work with American punk band Butthole Surfers from 1985 to 1994 and since the 2009 reunion.
In 1990, he and Butthole Surfers' lead vocalist Gibby Haynes released Digital Dump, the only album from their psychedelic house music side project The Jackofficers.
Upon leaving Butthole Surfers, Pinkus worked full-time with the Austin trio Daddy Longhead, which he had assembled during his waning months in the band, and which included longtime Atlanta associate Jimbo Young on guitar and Rey Washam on drums. Daddy Longhead retired after 10 years, leaving Pinkus free to explore other projects including Skinny Leonard and Areola 51. Pinkus played with Helios Creed on his albums 'NUGG: The Transport'[1996] and 'Activated Condition' [1998], and has also collaborated with Bad Livers frontman Danny Barnes several times in a live setting.
He currently appears with Honky and has in the past played weekly on Monday nights at the Jackalope, in Austin, Texas, with an assortment of other musicians called the Guit Down Syndrome.
Pinkus also performs with Pure Luck,who released a self-titled release in 2017 on Heavy Feather Records. He leaves his bass to play Banjo and Guitar in this project.
On their 30th anniversary tour in 2013, Pinkus joined the Melvins[3] in place of Jared Warren (on paternity leave) as well as performing with the opening Honky. He subsequently joined the Melvins full-time, touring with them in 2014 in support of the album Hold It In, which also featured Butthole Surfers founder Paul Leary, and again in 2015. He also plays on the song "Captain Come Down" which was first released in 2015 on Chaos as Usual, a split release with Le Butcherettes, and later included on the 2016 album Basses Loaded.
In 2018, J.D. Pinkus released a solo album, "Keep on the Grass" on Cassette tape on Minner Bucket Records and Compact Disc on Heavy Feather Records. It was recorded entirely on banjo and features a rendition of the song "Bride of Crankenstein" from the Melvins album Hold It In. The C.D. release show is with Sleep in San Pedro on September 15th 2018.
On February 12, 2018, the Melvins announced that Pinkus would be joining them, alongside current bassist Steven McDonald (Redd Kross), on their next album and subsequent tour. Released on April 20, 2018, the aptly titled Pinkus Abortion Technician features both bass players and four songs written or co-written by Pinkus.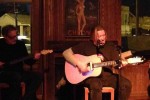 BLACK FRIARS SOCIAL CLUB
Mark Panick isn't a man of narrow vision. And his Black Friars Social Club project is just one example. He also front the rock juggenaut known as Razorhouse.  He writes with his dark roots rock roots planted firmly, but don't be fooled: he may be a composer entranced by the darkness of the human condition, but he isn't one to be pigeonholed. He's a lover of campy art flicks as much as he is the visceral source of your next trip. His recordings are rife with unabashed sexuality, gutter-punk abandon and tasty grooves. Every Panick song is a standalone odyssey—proof that he isn't defined by structure but by the inner workings of his madcap mind. He marches to the beat of his own drum, wails on it with a sledgehammer and isn't afraid to bring you along into the swirling chaos.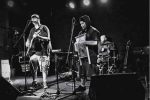 THE PISS POOR PLAYERS
For the past 33 years The Piss Poor Players have been battling with the realism of demons. There aren't many folks out there who have had to face the adversities that they have. They have struggled with alcoholism, drug addiction, poverty, crazy women, hopelessness and the wildest twists and turns life can throw at one. They have looked death in the face on more occasions than one could count. Raised into a life of music they have deep roots in old school Country and Blues. Metal and Rock N Roll, Punk Rock, and East Coast Hip Hop. They don't write songs that people want to hear. They write songs about the things they know about. The things they have seen and done, and the things that have happened to them. Day by day they deal with the struggles of life while maintaining steady focus on making real music for folks who give a shit about what is really going on. Being Piss Poor is a way of life they accepted a long time ago. Nothing has ever been given to them. Instead of laying down on there backs and feeling sorry for themselves like so many have done. They have taken their life experiences, and turned them into works of art. There wouldn't be The Piss Poor Players if their lives would have been easy. Piss Poor For Life!