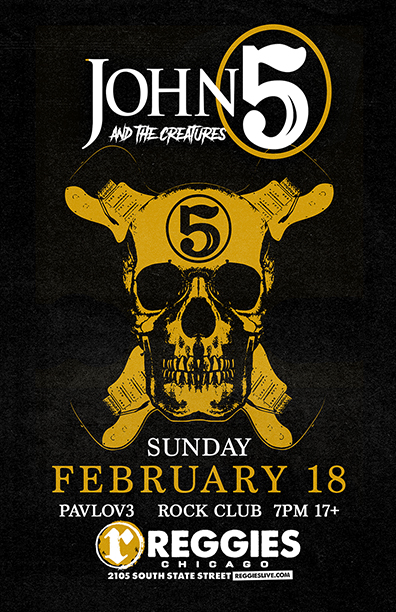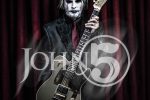 JOHN 5 & THE CREATURES
"When I drove to LA when I was 18, from my parent's home in Grosse Pointe, I never thought I would be standing on the stage with some of the world's most renowned performers. I never dreamed I would be making records with bands I grew up listening to. I just wanted to play guitar. I just wanted to have a career as a session musician, make music and that would have been happiness enough. I can tell you honestly, I still grin from ear to ear completely humbled by what life, music has done for me. I feel like the happiest man alive sometimes – I kid you not!" – John 5, LA, February 2013.
John 5 is undoubtably one of the hottest shredders on the planet right now. His impressive resume of working with frontmen such as Marilyn Manson, Rob Halford, Dave Lee Roth and his current gig as the right hand man for Rob Zombie, show he's impressive skills have not gone unnoticed, but it doesn't do him justice to label John 5 as a shredder – he's a guitarist, a great guitarist – and there's little he can't put his hand to.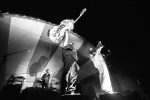 THE KRANK DADDIES
Here are the THE WORLD FAMOUS KRANK DADDIES, a Chicago based band always ready and willing to RIP IT UP!! After thousands of shows people have labeled The KrankDaddies music as Raw Rippin Rock n Roll. The KRANK DADDIES deliver a high impact live performance which always leaves the audience screaming for more. Fronted by Chops McClintock, a greasy gritty rock and roll legend, THE KRANK DADDIES rip through their live sets with a "Johnny Cash went to Hell and punched the devil in his balls" vibe. HiTops Farrelli hits the stage with his upright bass pounding out the rhythm like a Brooklyn Brawler. The Krank Daddies have toured the continental USA extensively and have shared the bill with some of the music industry's most renowned rock artists such as Motorhead, The Reverend Horton Heat, Rob Zombie, Social Distortion and more. THE KRANK DADDIES Have independently released two albums and are currently securing a world renowned producer for their 3rd release. This band has received rave reviews and is on the cusp of conquering the world!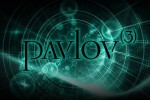 PAVLOV3
Pavlov(3) began as Touch Guitarist and Chapman Stick player Matt Tate's mechanism of musical expression. Aggressive Progressive. Since 2014, Pavlov(3) has existed as a duo, trio, quintet, and sextet, and now, at least for the time being, morphed back into a duo.
"Curvature-Induced Symmetry… Breaking" is the debut album. Long overdue, and after a good old-fashioned re-degeneration and protracted coma, an expansive and semi-bigly batch of aggressive and excessive new sonorous ebullience is being frantically created and furtively cultivated into an impending hemorrhage and glorious whatnot of audiation.
Pavlov(3) has shared stages and bills with the likes of John Zorn's Bladerunner (w/ Laswell + Lombardo) and Simulacrum (w/ Medeski, Grohowski, Hollenberg), John 5, Secret Chiefs 3, Cleric, Sonar, Kayo Dot, Renaissance, Progtoberfest 1+2…
Matt Tate: U8 Touch Guitar
Nick: Drums