The Legions of Metal Festival was born out of the end of the Ragnarokkr Metal Apocalypse Festival. Legions of Metal Festival will continue to bring the best of the classic metal from the 80's that we all love and also bring in the newer bands who will carry the torch into the upcoming years in the metal world. You will be able to see some of the newest bands in the scene throughout the day and end each night watching the bands you grew up listening to. The fest will feature two stages and plenty of vendors.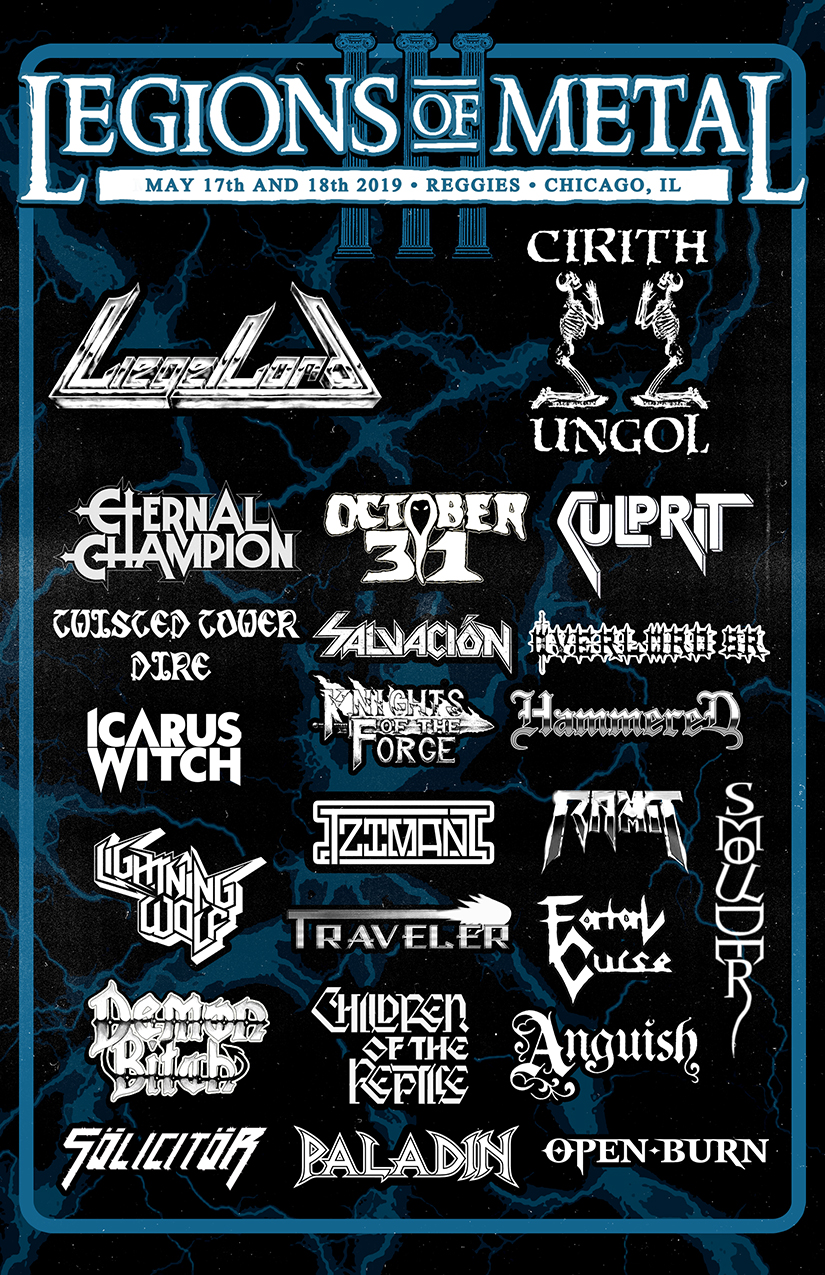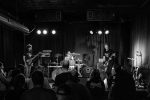 LIGHTNING WOLF
Power trio for fans of crunchy riffs, snarling bass, pounding drums, and gruff singing mixed with searing falsettos.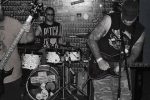 KNIGHTS OF THE FORGE
Central Virginian epic heavy metal.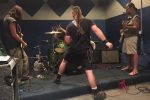 HAMMERED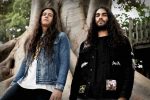 TZIMANI
Based out of San Diego, California, Tzimani (pronounced "Si-maani") was formed in 2017 by brothers Eddie Vazquez (guitar, bass, vocals) and Sebastian Vazquez, and has quickly made waves in the underground hard rock / heavy metal circuit, circulating rapidly as a breath of fresh air in the modern-day musical atmosphere. Catchy melodies, scintillating guitar leads, groovy rhythmic patterns and soaring clean vocals punctuate songs that force listeners to instantly hit "Repeat" and be left wanting more. Taking natural influence from listening to the classic hard rock and traditional heavy metal through their upbringing but not consciously attempting to be a revival band, Tzimani infuses elements from other sub-genres and adds a modern touch to their brand of heavy music, self-coined "trad mod".
With an ambitious attitude since day one, Tzimani is by on means a weekend warrior band. The duo released their first two singles in 2017 and toured the Western US in 2017 to promote their newly formed sound. In 2018, they completed two more tours, hitting parts of the East Coast for the first time, as well as playing their first Canadian show, to a rousing reception and unanimous approval from the metal- loving crowd in Vancouver BC. With the Fall 2018 tour, the band ventures to hit yet more new markets including the mid-West.
Across their travels and regional appearances, Tzimani has shared the stage with several established national and international touring acts, such as Swedish groups Avatar and Truckfighers and fellow American bands Mothership, Huntress and Vicious Rumors.
Tzimani is signed to Noize Cartel Records for digital distribution, but the band self-released the debut EP on all physical formats, CD, vinyl and cassette. Tzimani is also featured on the No Legacy vinyl compilation, produced by Erik Kluiber (Void Vator / ex Gypsyhawk), showcasing nine of "the finest underground heavy bands from Southern and Northern California", according to Kluiber.
Keep your eyes and ears peeled for Tzimani as they gear up to continue storming through the scene on a headstrong mission to leave an indelible stamp on the genre with their signature sound and unique performances!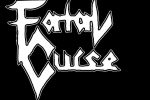 FATAL CURSE
Traditional heavy metal from central New York.
VIP Tickets
2 Day Pass: $120.00 VIP Includes fest poster, exclusive access to second floor VIP lounge featuring all you can eat buffet and meet and greets with various festival bands