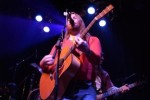 MR. BLOTTO
Mr. Blotto was born in Chicago as an off-night vehicle for musicians who loved each others playing but were in different bands at the time. The only rule was that they would only play what they loved. That philosophy continues today and has led Mr. Blotto into unique musical situations.

Mr. Blotto takes the Jam band asthetic into areas unfamiliar to the standard Jam Scene. They have been known to cover entire albums by Led Zeppelin and the Who as well as perform entire shows of Country and Reggae. Artists as diverse as the Grateful Dead, the Flaming Lips, Willie Nelson and The Velvet Underground have seen their material interpreted by Mr. Blotto in the 2000+ shows the band has performed in the last 15 years, yet covers only pepper the bands hefty catalog of original material stemming from five studio albums and other unreleased crowd favorites.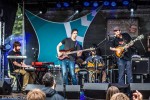 THE JAUNTEE
Averaging over one hundred shows a year — The Jauntee has quickly made a name for themselves in the New England music scene. Hailing from Boston, they've solidified a dedicated following in the Northeast, playing most staple venues in the area (ie. Paradise Rock Club, Nectar's, The Spot Underground, Stone Church). Several New England festival appearances (ie. Catskill Chill, StrangeCreek, Disc Jam) and extensive touring down the East Coast and across the Midwest have given them Nationwide recognition, with sold out shows as far west as Denver, CO (Quixote's). A focus on live improvisation, set list variety, and musical exploration makes every show different from the last, truly making The Jauntee a live act to see again and again.
Drawing influence from a wide variety of bands, The Jauntee's improvisational landscape spans multiple genres, including: Funk/Rock/Jazz/Progressive/Bluegrass/Psychedelic and Ambient music. Their willingness to explore genres, abandon all song structure, and dive into 'the weird' sets them apart from your average upcoming Jam Band. They aim to push the boundaries of improvisation, embrace the moment and engage the audience. With an ever-expanding song catalog and an inclination for open ended improvisation, every show promises to be a unique experience.