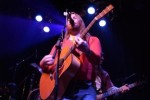 MR. BLOTTO
Mr. Blotto was born in Chicago as an off-night vehicle for musicians who loved each others playing but were in different bands at the time. The only rule was that they would only play what they loved. That philosophy continues today and has led Mr. Blotto into unique musical situations.

Mr. Blotto takes the Jam band asthetic into areas unfamiliar to the standard Jam Scene. They have been known to cover entire albums by Led Zeppelin and the Who as well as perform entire shows of Country and Reggae. Artists as diverse as the Grateful Dead, the Flaming Lips, Willie Nelson and The Velvet Underground have seen their material interpreted by Mr. Blotto in the 2000+ shows the band has performed in the last 15 years, yet covers only pepper the bands hefty catalog of original material stemming from five studio albums and other unreleased crowd favorites.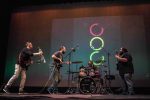 CAUGHT ON CLINE
Caught on Cline has a vision to create positive music and a culture, which broadens our perspective of social barriers and stereotypes, through a cornucopia of musical notions. From the Jazz motifs on the trumpet, to Mediterranean and Middle Eastern runs on the bouzouki, to the funky soulful rhythm section, Caught on Cline encompasses the diversity musically that creates their ethos.
Coming into fruition in the summer of 2014, it has conjoined musicians from Funk, Soul, Jazz, R&B, and World Music, to organically engineer articulate, dynamic and harmonious melodies that ring in the memory of the listener, be it an adolescent set of ears to a mature trained professional.
Caught on Cline's self titled debut album, is a collaborate effort from founding members Nicholas Kazonis, Alex Akers, Ray Vick, and Nikolce Janakievski with the help of good friend Keith O'Brien to expose the sincerity of the human sentiment. The members pull experiences from their everyday lives of teaching, traveling, and humanitarian service, to closer connect to the lives of their listeners with the passion and love they can relate to.