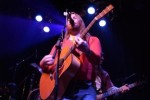 MR. BLOTTO
Mr. Blotto was born in Chicago as an off-night vehicle for musicians who loved each others playing but were in different bands at the time. The only rule was that they would only play what they loved. That philosophy continues today and has led Mr. Blotto into unique musical situations.

Mr. Blotto takes the Jam band asthetic into areas unfamiliar to the standard Jam Scene. They have been known to cover entire albums by Led Zeppelin and the Who as well as perform entire shows of Country and Reggae. Artists as diverse as the Grateful Dead, the Flaming Lips, Willie Nelson and The Velvet Underground have seen their material interpreted by Mr. Blotto in the 2000+ shows the band has performed in the last 15 years, yet covers only pepper the bands hefty catalog of original material stemming from five studio albums and other unreleased crowd favorites.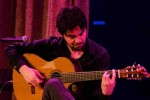 GORAN IVANOVIC TRIO
One of the most versatile, skilled, and curious musicians in Chicago, guitarist Goran Ivanovic has built a career built upon exploration. Born and raised in Croatia, he was in the midst of studying at the prestigious Mozarteum University in Salzburg, Austria with masters like Eliot Fisk and Joaquin Clerch when his parents (his father is a Serb, his mother a Bosnian Croat) were expelled in the late 90s; the family was granted asylum in the US and they settled in Chicago.
Since his arrival he's displayed a deep interest in collaboration, steadily expanding his stylistic range well beyond the European classical music and Balkan sounds he was fluently versed in when he arrived. These days his repertoire not only incorporates those disciplines, but jazz and flamenco as well. He's recorded duet albums with the great Pakistani-Chilean jazz guitarist Fareed Haque as well as Greek-American musician Andreas Kapsalis. He's a key member of the quartet Eastern Blok with Matt Ulery, Doug Rosenberg, and Michael Caskey, a combo that deftly surveys the folk music of Macedonia, Bulgaria, and Serbia in a distinctly jazz-oriented context, embroidering timeless Balkan melodies and rhythms with sophisticated improvisational gambits.
Most recently, Ivanovic released an eponymous trio album with bassist Ulery and percussionist Pete Tashjian where he's achieved a stunning assimilation of his many influences, creating a hybrid all his own. Reviewing the new album for All About Jazz, Budd Kopman wrote, "It is easy to get lost in Ivanovic's technique, especially if one plays (or attempts to play) Classical style guitar, in a jazz style or not." The trio's agility has also been noted. As Jeff Elbel wrote in the Chicago Sun-Times, "The trio are recognized for their individual virtuosity, but they show particular excellence as a unit able to stop on a dime and twist gracefully through the trickiest hairpin turns together on local stages."