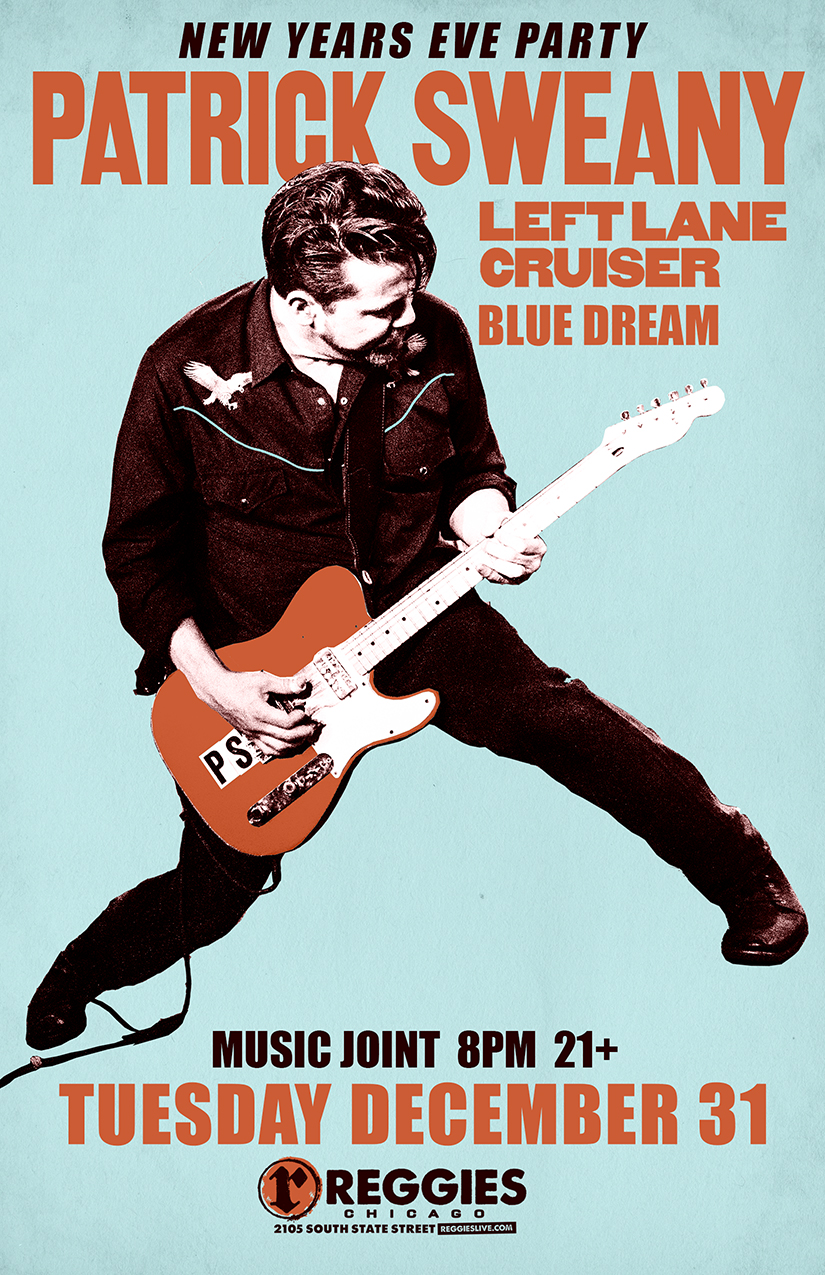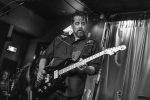 PATRICK SWEANY
"Sometimes you can judge a book by its cover, or in this case, a musician by his promo shot. For example, take a good look at Patrick Sweany. Do you think he plays NME hyped new rave? Nope. He's an honest, hard workin', roots rockin' blues man from the rust belt." – I Rock Cleveland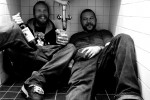 LEFT LANE CRUISER
This whiskey fueled two-man frenzy of blues-driven rock'n'roll noise straight from Fort Wayne, Indiana promise to hit you like a shock wave and show you a foot-stompin' good time. Left Lane Cruiser is comprised of Joe Evans on slide guitar and vocals with Brenn Beck on one big-ass bass drum, harmonica and a toolbox full of percussive gear. The raw blues duo of LLC have practiced through thick and thin to hone a sound unlike any other and have been together long enough to have previously released a couple of self-produced EPs. "Let your soul drive what you do" is the premise of their music, "give it all you got, and everything is an instrument: trash cans, paint trays, hubcaps, ladders, you name it."
Learning their craft by playing at house parties, at the corner streets of their home town, and rehearsing in a heatless garage, they have developed their personal take on the North Mississippi Hill Country sound. They have toured relentlessly, sharing the stage with artists such as Robert Belfour, Black Diamond Heavies, Hillstomp, and Chris Cotton among others. They have also appeared at the infamous Deep Blues festival in River Falls Wisconsin in 2007.
"Bring Yo' Ass To The Table" is the culmination of everything these boys have experienced as a band during the four years of their existence, it's "greasy hot, shaved dry, and crazier than your smokin' methed-up ex-girlfriend who keeps singin' 'Down By The River I Shot My Baby' thru a two-dollar pawn shop mic she jerry-rigged thru that ol' gunshot black & white TV in the backyard and dedicating it to you with love m*therf*cker" to quote Deep Blues guru Rick Saunders.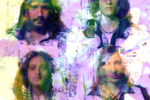 BLUE DREAM
Blue Dream is a rock & roll experiment from Chicago, Illinois; containing Danny Awisha on drums, Anthony Cook on guitar, Jimmy Russell on bass, & Justin Sanetra on guitar/vocals. Inspired by the elements of psychedelia, Blue Dream has been described as, "A calm euphoria wrapped in an energetic noise rock exterior, a feeling of intensity delivered in a laid back fashion" (Paste Magazine). In December 2017, the band released their first 7″ single thru Chicago label Treehouse Records. This was quickly followed by a vinyl release of their first album, Volume Won, by European label Kozmik Artifactz in January 2018. And in September of 2018 the band wrapped up the year by releasing their second album, Volume Blue. "Neo-Psych-Mit-Der-Funky-Grooves cut chic enough to be urbane but fuzzed out enough to make the freakouts more than just a come on. I'll take the dream-tone shimmer any day in a kind of self-aware reflection of British folk, but the dense roll that immediately follows re-imagines grunge as more than just an influence from 3 popular bands and something that could genuinely move forward from the perspective of a new generation" (The Obelisk).