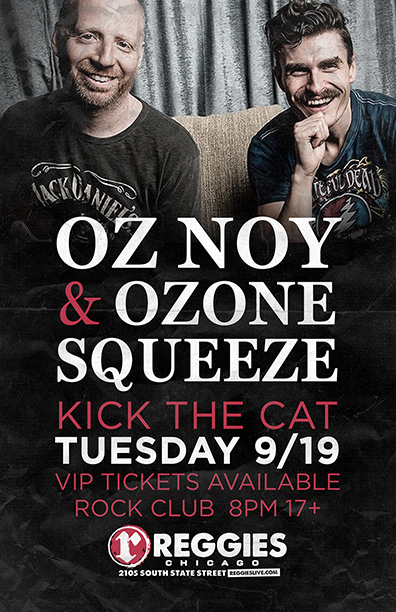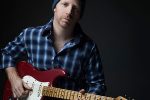 OZ NOY AND OZONE SQUEEZE
Powerhouse blues / rock / jazz / funk guitarist Oz Noy joins forces with the talented Rai Thistlethwayte from Australia, the lead singer, keyboardist, and primary songwriter in the Australian pop rock band Thirsty Merc to form Ozone Squeeze.
Oz has been at the forefront of edgy-yet-rootsy guitar playing since he arrived in New York from Israel in the 1990's. He has released four albums on the Abstract Logix label, and won Guitar Player magazine's reader polls for "Best guitar riff on a record" (2007), "Best new talent" (2008), and "Best out there guitar player" (2013).
Rai Thistlethwayte started Thirsty Merc, a rock band which would release three successful albums (one platinum, one double-platinum in Australia). He has also performed in a number of jazz combos with the likes of Christian McBride and James Muller.
Darren Stanley has been in the music business performing, teaching and recording for the last 25 years. In recent years, he has worked with Col. Bruce Hampton, Delta Moon, and Donna the Buffalo.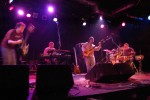 KICK THE CAT
Kick the Cat is Chicago's most highly acclaimed fusion ensemble. Since forming in 1996, the band has been wowing audiences with their high energy shows. Their compositions are grounded in the traditions of jazz, rock and funk and feature complex harmony, odd time signatures, and extended improvisations. The group's spontaneity and uncanny communication make each of their live performances a unique adventure in interactive music-making.
Chris Clemente – bass
Chis Siebold – guitar
Vijay Tellis-Nayak – keys
Tom Hipskind – drums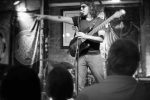 TS3
TS3 is the brainchild of Chicago bassist Tim Seisser. Featuring some virtuosic bass playing and musicianship in a modern jazz setting
$30 VIP
Includes 7PM Clinic, Meet and Greet and Early entry to show.