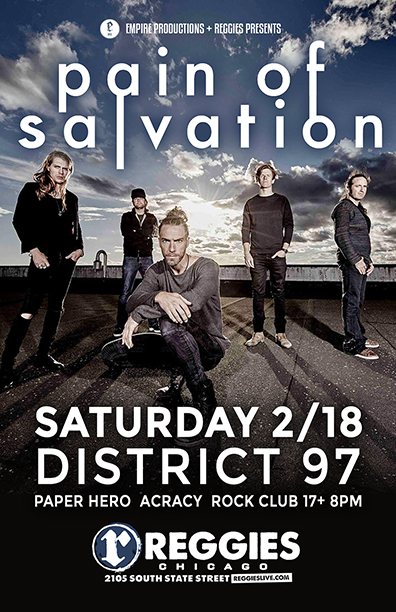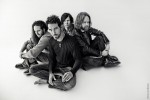 PAIN OF SALVATION
Pain of Salvation is a Swedish progressive rock band headed by Daniel Gildenlöw; the band's lyricist, chief composer, guitarist, and lead vocalist. Their sound is characterised by powerful, accentuated guitar work, broad vocal range, abrupt switching between heavy and calm passages, intense syncopation, and polyrhythmic experimentation. Another trademark of the band is that each album is a concept album. Some of the topics addressed in the band's albums include sexuality, war and its effect on family and humanity, environmental issues (such as nuclear power), the forming of the individual, and the nature of God, humankind, and existence.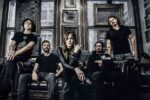 DISTRICT 97
DISTRICT 97 is undoubtedly the most musically-adventurous rock band in the world to feature an American Idol Top 10 Female Finalist. Since 2008, this quintet from Chicago has melded an adventurous, uncompromising instrumental prowess with the look, sound, and stage presence of vocalist Leslie Hunt. Through world tours and a stream of studio and live releases, the band has garnered a worldwide fanbase; collaborating with iconic singer/bassist John Wetton (King Crimson, Asia, UK) and drawing praise from Bill Bruford (drummer of Yes/King Crimson/Genesis), Mike Portnoy (drummer of Dream Theater/Transatlantic) and other rock luminaries along the way. Their new album Screens and its accompanying live show are their most ambitious efforts to date.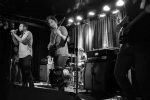 PAPER HERO
Progressive metal from Chicago. Debut EP out now! Available on Spotify, Bandcamp & iTunes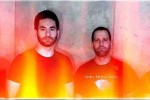 ACRACY
Acracy– n. In political philosophy, the negation of rule or "government." A society with the absence of coercion; one of voluntary order.
This is the very idea behind the recently formed metal band to hail from the Chicagoland area: one that writes and performs music without boundaries, without the standard rules of order, and without the impetus to follow the stylistic trends of popular music.
$20 VIP upgrade
Includes Meet & Greet and Early Entry upgrade for current G/A ticketholders
$45 VIP
Includes G/A to show, plus early entry and Meet & Greet.