Featuring: "Special Guests: Z-Trip and Scratch Bastid"
Find More Info Here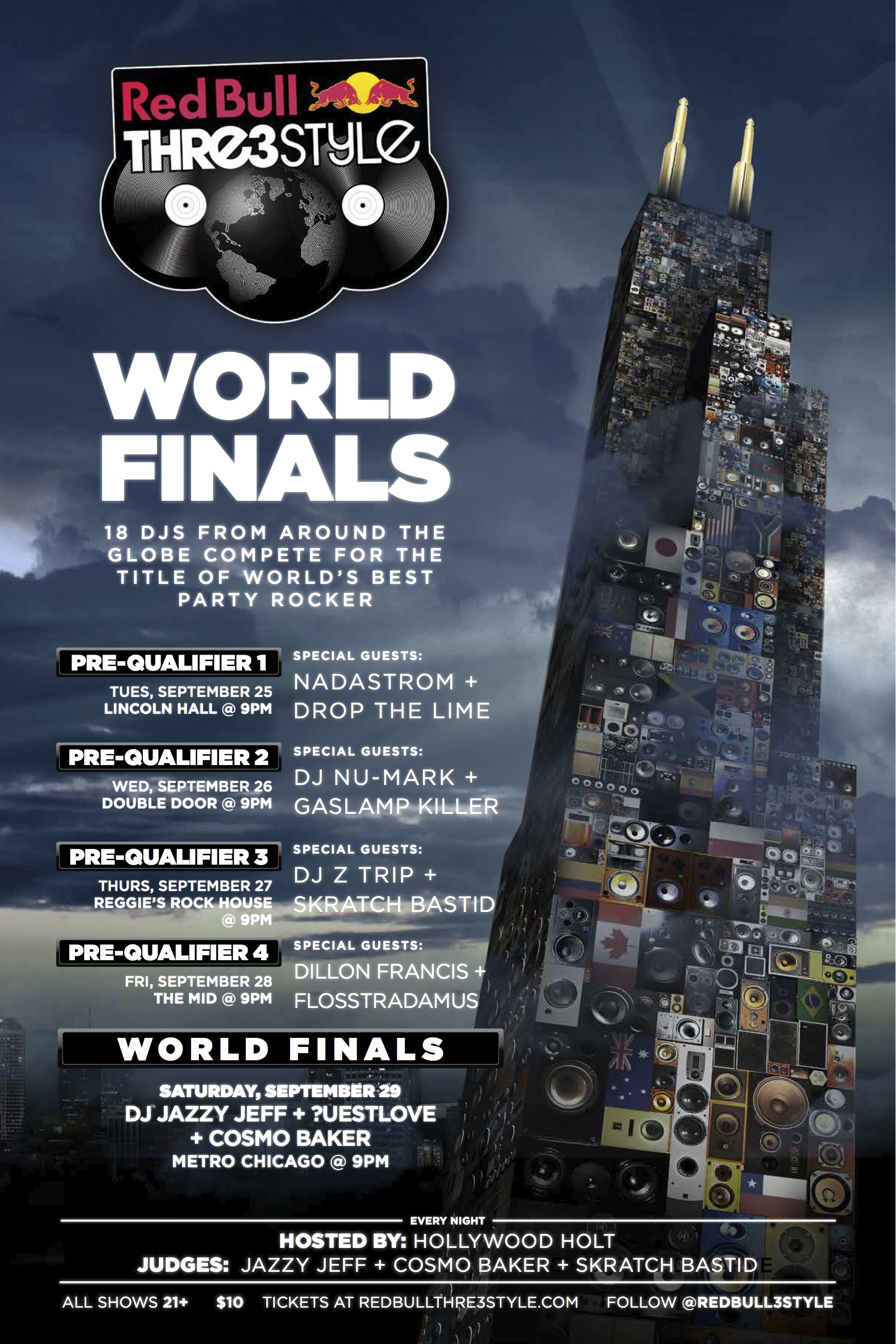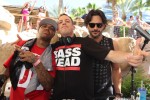 Z-TRIP
Z-Trip is not just a DJ. He is more than a producer. He is a musical pioneer. And sits at the helm of the highest echelon of DJ royalty.
As a performer, Z-Trip is revered as one of the best live performance DJs in history, by both fans and peers. It's no surprise fans voted him "America's Best D" in 2009, beating out over 100 other DJ's in DJ Times highly acclaimed annual readers poll. His worldwide sold out shows continue to set attendance records while drawing critical praise. "One of the great musical moments from Coachella (2002) was the frenzied set by turntable wizard Z-Trip. He had fans howling and bobbing, closing his set with a surprise appearance by Beck," wrote the Los Angles Times. It's a fact that many call him the "godfather of mash-ups", as he is one of the originators of the genre.
His lengthy career has seen him crisscross the globe numerous times, chalking up rave reviews along the way. He returned to Coachella 2010, for his fourth appearance at the festival headlining the Sahara Tent, where the OC Register noted: "Even against two of the biggest draws on the schedule, Z-Trip raked 'em in, filling the Sahara with over 15,000 revelers." His 2009 Detroit Electronic Music Festival performance to over 10,000 stole the festival receiving the lions share of press: "Z-Trip lit up Saturday night, first by jamming with RJD2 then following with a Detroit-saluting mash-up set," beamed Billboard.
At the vanguard of dance music culture, he is at the heart of the DJ Hero™ video game series. Appearing as an avatar and providing several scorching remixes, Z-Trip's relentless vision even defied the advanced technology. An 8-bar scratch that he wanted to incorporate into the game was too much for the game's memory to handle. Beyond being immortalized as a playable character and his contribution of three exclusive tracks to the first installment, he remained a consultant, as well as executive producer, for DJ Hero 2 and created an additional two tracks.
Worldwide sold out shows would be enough for most artists, but not Z-Trip. His career brims with myriad milestones, starting from the now legendary mixtape, Uneasy Listening, which the Phoenix, AZ native put together with Missouri's notorious DJ P. Back in 2001, the idea of pitting classic rock tracks against hip-hop into a seamless mix that could find the Pharcyde rapping over the Eagles or Metallica grinding it out under the righteous bark of Midnight Oil was unheard of. But instead of hating it as expected, enraptured fans disseminated the initial run of only 1000 CDs across the internet. By year's end, Uneasy Listening had made Z-Trip a burgeoning DJ star. It went on to receive critical acclaim and helped propel Z-Trip to national attention in 2002. It made album of the year lists in Spin, Rolling Stone, Entertainment Weekly, Wired and XLR8R. More importantly, it also inadvertently created an entirely new genre of music.
Then, on top of being a world-class DJ, Z-Trip established himself as a formidable producer and his major label debut in 2005, Shifting Gears, was given 4 stars by Rolling Stone, and featured appearances from many of Z-Trip's friends: Chuck D, Chester Bennington of Linkin Park, Murs and Soup of Jurassic 5. It spawned numerous Top 10 singles in the US and abroad.
A lifelong political activist, Z-Trip was a strong supporter of Barack Obama's successful campaign to become the President of the United States and released Party For Change and Victory Lap in 2009. Both exceeded 500,000 downloads and favorably reviewed by Wired, Urb, BPM, and XLR8R to name a few. Z-Trip's longtime friend and collaborator Shepard Fairey supplied the art.
After 14 months of sold-out shows at his Friday night headlining residency at Rain inside The Palms, Las Vegas, Z-Trip is taking a rest from his crowd-thrilling stint,"Z-Trip's Revolution". Upon displaying his genre bending skills and sharing his stage with many A-level guests including Three 6 Mafia, Common, Rev Run, Too Short, and De La Soul, Z-Trip is taking a rest from stage to focus on his next chapter of recorded music.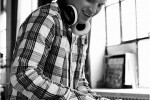 SKRATCH BASTID
Having rocked the bar many times, Skratch Bastid is now ready to raise it. In 2012, The Bastid has become one of Canada's most in-demand DJs and respected producers, but don't think it happened overnight.  From his humble beginnings a decade ago as a teenager in Halifax- pumping out mixtapes from his bedroom and earning a loyal following already back then- he slowly spread his skills first at DJ competitions like DMC, ITF, and Scribble Jam and now around Canada and the world as a widely recognized go-to guy for party-rocking. The illest redhead on turntables has since gone viral. Seriously, youtube that shit. Since he is increasingly recognized for his comfort and versatility in different styles – hip hop, funk, disco, club, rock, and just about every other genre that will make you dance – more and more people are getting hip to his style. That's what keeps this Bastid working so hard. Touring city-to-city with a relentless drive, he's wowed crowds from coast to coast in Canada, the United States, the Caribbean, Southeast Asia, Japan, New Zealand, Brazil and all over Europe as he averages close to 200 shows a year. For Skratch Bastid, all that energy is brought back to the studio and heard in his music. As a producer, he takes that experience from the stage and lays it down on hard-hitting original music with a wide range of sounds. The formula earned him a Juno Nomination as Producer of the Year for his work on Buck 65's Situation album, which he lost to Joni Mitchell. You can hear his own music often elevate his live sets along with yesterday and today's best. In the past few years, the young lad landed in Toronto- after five fruitful years as a Montreal resident- bringing new flavor to the city and making his first mark with a big bang. His Skratch Bastid Presents quarterly event kicked off with a blockbuster collaboration including DJ Starting from Scratch and world-renowned beatboxer Scratch formerly from the Roots. The inspiring first party was a huge success as it breathed new life into Toronto's night scene. The three noisemakers took the show across Canada. If the next decade is anything like the previous one, you'll be hearing a lot more about Skratch Bastid. As he continues to find new fans worldwide, his catalog of sounds, styles and tricks will leave a lasting impression. What's next? Just like in his electric sets, that's the exciting part! Get down with the sound.