The Rock & Roll Pole show is going LIVE!
We present a live band pole dance experience featuring over 20 pole dancers from across the Midwest performing to live music by Nine Inch Nails cover band Now I'm Nothing and Tool cover band Vicarious.
Featuring Headliners:
Michelle Mynx & Miss Pussykat
Additional Performers Include:
Melissa Schrader
Serena Valenti
Sally Sachs
Jordan Mazur
Horchata Dentana
Nicole Picou
Michelle Heller
Olivia Stephano
Hilary Jade
Raven
Anna May
Melody Kira
Bobby Spear
Lisa Michelle
Rachel LaVoie
Rose Leigh Okoye
Molly Meru
Leah Franklin
Steele Starling
Elizabeth Martin Handler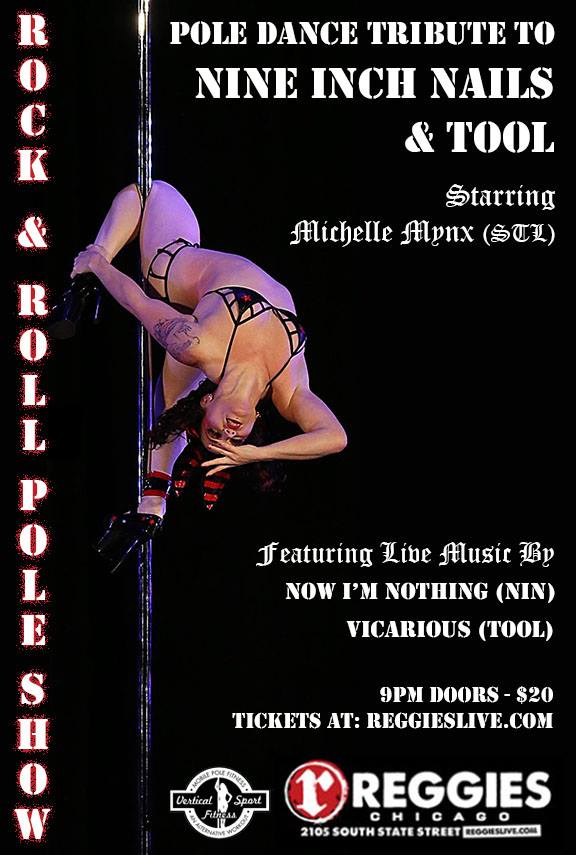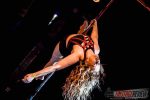 VIVA LA POLE SHOW
Viva La Pole Show (Formerly Rock & Roll Pole Show) features all levels & styles of pole dance set to a bad ass soundtrack of your favorite hard rock tunes!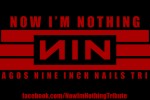 NOW I'M NOTHING
Now I'm Nothing (NIN) is the Midwest's ONLY Nine Inch Nails Tribute band replicating the sound and energy of '90s Nine Inch Nails while covering the entire catalog of music.
NIN was created in 2009 by Mike Reidy, founder and lead singer of W.O.R.M. (Chicago original industrial band.) Since conception, NIN has played in the Chicagoland area at many venues including the Cubby Bear Wrigleyville, Durty Nellies, and Mojoes.