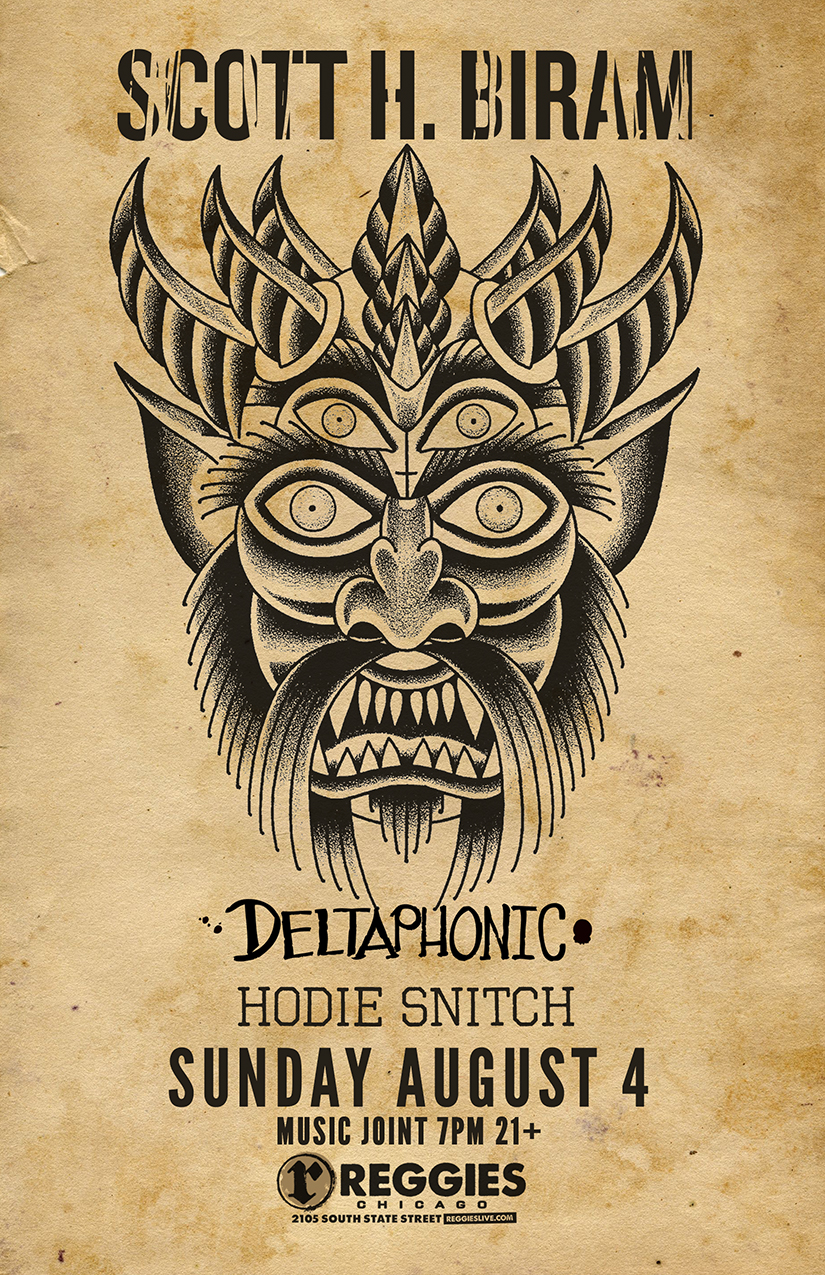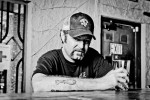 SCOTT H. BIRAM
Rock 'n' Roll ain't pretty and neither is Scott H. Biram. The self proclaimed 'Dirty Old One Man Band' successfully, and sometimes violently, lashes together blues, hillbilly and country precariously to raucous punk and godless metal.
Biram ain't no candy-ass singer/songwriter either, sweetly strumming songs about girls with big eyes and dusty highways. His singing, yodeling, growling, leering an
d brash preachin' and hollerin' is accompanied by sloppy riffs and licks from his '59 Gibson guitar and pounding backbeat brought forth by his amplified left foot. The remainder of this one-man band consists of an unwieldy combination of beat-up amplifiers and old microphones strung together by a tangled mess of guitar cables.
Years of non-stop touring have honed his assault to a fine edge; his wide-eyed throw downs in the First Church of Ultimate Fanaticism routinely lead giddy followers to a fiery baptism.
Scott H. Biram won't die. On May 11th, 2003, one month after being hit head-on by an 18-wheeler at 75 MPH, he took the stage at The Continental Club in Austin, TX in a wheel chair – I.V. still dangling from his arm. With 2 broken legs, a broken foot, a broken arm and 1 foot less of his lower intestine, Biram unleashed his trademark musical wrath.
When Scott H. Biram took the stage at his 2004 SXSW festival showcase right after Kris Kristofferson he was quoted as growling "They said that was a hard act to follow….I'm a hard act to follow motherfuckers!!" The stunned crowd looked on.
"Scott's self described 'dirty old one-man band' had a captivating immediacy that big rock shows rarely reach. On stage Scott is a man possessed, spitting and snarling like a Mississippi juke-joint shouter on a moonshine bender." – Eben Sterling, Thrasher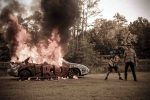 DELTAPHONIC
Deltaphonic is a New Orleans rock n' roll band that blends fingerpicking blues, funk, and roots rock into a surprisingly big sound.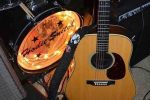 HODIE SNITCH
Hodie Snitch plays the songs you know and love from the likes of Johnny Cash, Merle Haggard, Waylon Jennings, Willie Nelson, George Jones, David Allen Coe, Hank Williams Jr, Charlie Daniels, and the list goes on and on.
We could do this all day.
Sometimes we do…
This IS your daddy's country!