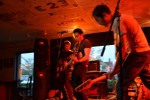 WARHELLRIDE
Punk Rock has always been about looking through a situation and seeing what's really going on and not the smokescreen that's put up around everything. It's easy to forget this, especially when the scene rigidly builds barriers around its so-called "Elite" and is tainted by corporate/mainstream conformity.
Warhellride is a Chicago based rock quartet fusing the influences of classic punk rock, alternative, hardcore, folk, and shimmers of indie rock to the fold. They combine earnestness with pop sensibilities, rounding it off with walls of rambunctious instrument volume, acoustic rhythms, angsty yet emotional vocals and crafty drumbeats while maintaining a sense of honesty, awareness and storytelling aspect in their lyrics. What comes out of their instruments sonically may not always exude the public's stereotypical ear and definition of a punk rock band, but their spirit and attitude strongly suggest otherwise.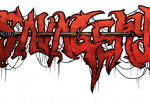 SAVAGERY
Four guys living in the heart of the city of Chicago looking to write some nasty riffs and fuck shit up!!!|
SANTINO AND NOLAN PRESENTS
PARAGON
The sound? Deep driving bass and drums. Silky, sensual vocals backed by raw guitars. Watching them on stage is a "who's doing what next" visual orgy. Paragon – mixing rock and reggae to provide a new perspective to head bangin', foot stomping, heart in your throat – this is what I want to hear music. The band generates from Geneva, IL. The musicians; Nate Emetti vocals/guitar, Kiel Tredrea guitar,… Andy Felbab bass, Frank Suda drums play from their souls any venue no matter the crowd, passion and addiction satiates their need and ours to hear a pure genuine new sound. There is something familiar and comfortable, yet you stop to listen to something you swear you have never heard before. Paragon delivers and we want to hear more.
KEEGNASTY AND THE FLASHTASTICS
THE ISLAND OF MISFIT TOYS