Starting on January 3, 2022, in accordance with the Chicago Vaccine Requirement – Anyone entering the concert will be required to show proof of full vaccination. Final dose of vaccination must be received no less than 14 days prior to the event. We will accept a hard copy of your vaccination card, a printed photocopy or a digital image on your phone, and must match your Government-issued ID. Masks are currently required to be worn by everyone inside the venue in accordance with current City of Chicago guidelines.
Refunds are available on request if you are not able to provide this documentation.
The deadline to request a refund due to this change in policy is Thursday January 6, 2022.
Please contact us at info@reggieslive.com for the refund.
Ticket purchases at the box office must be refunded in person at the box office.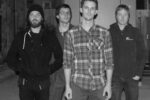 SPACE MAFIA
Space Mafia hails from the Windy City of Chicago, Illinois. While only getting their start in 2016, they have quickly caught traction with single releases such as "Black Haze", "Baby Goodbye" and "Miss Lady" which was selected as one of Alternative Nation's "Top 10 Rock Songs of 2018" alongside such artists as Chris Cornell, Nine Inch Nails, The Smashing Pumpkins, Alice In Chains and other high caliber well-known artists.
 In July of 2019, Space Mafia released their debut EP, "Waves", featuring a more diverse, developed sound and bangers like "Black Cat Cometh", "San Francisco" and "Roses & Wine".
 For Halloween 2020, in the midst of a pandemic, the band released a timely single, "Horror Movie", recorded remotely at the guys' individual home studios. The single was featured on Chicago Sound Check's "2020 Year in Review". With a high energy show featuring heavy psychedelic rock guitars, slamming drums, funky bass lines and big melodic hooks, they have already solidified their status as one of the most promising up and coming bands of the newest wave of rock and roll.