VIP ticket holders, plan on arriving by 6:30pm to view soundcheck.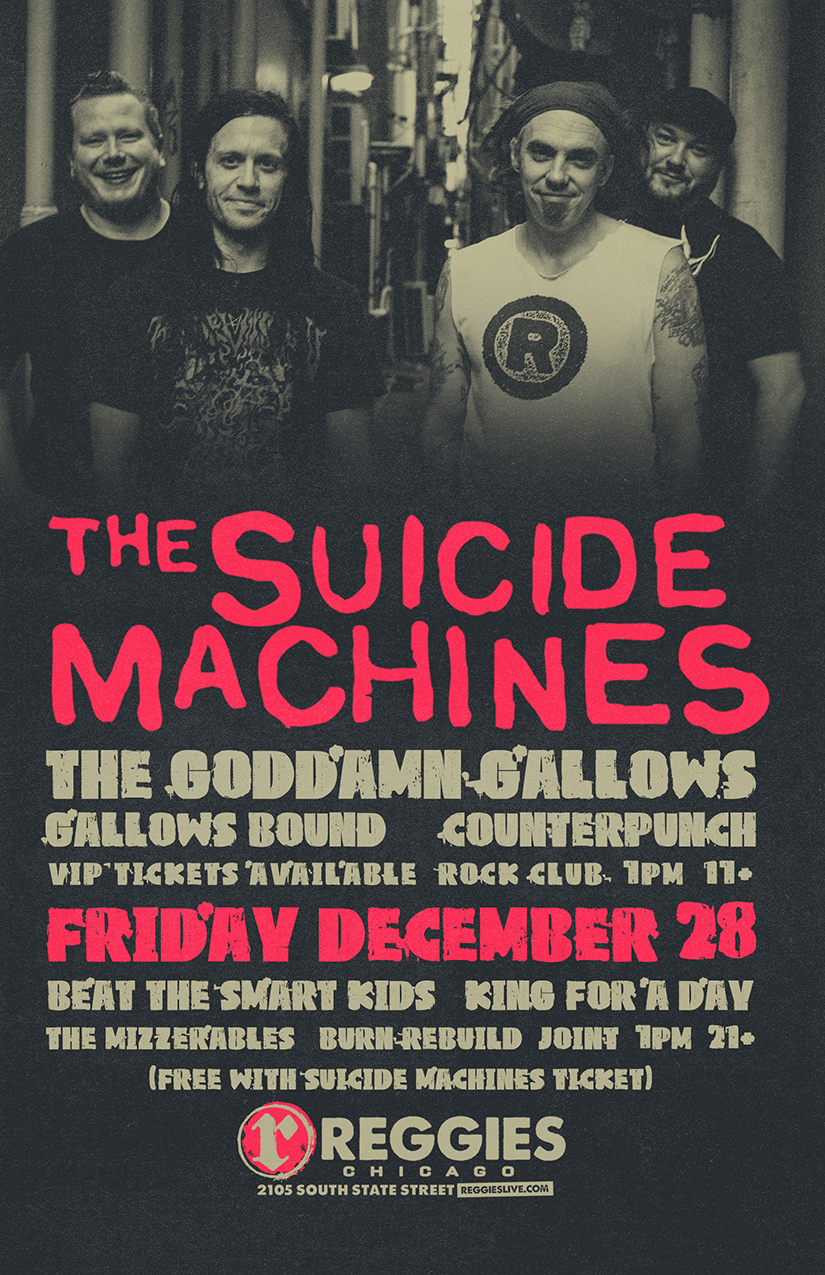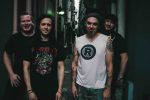 THE SUICIDE MACHINES
The Suicide Machines is an American punk rock band formed in March 1991 in Detroit, Michigan and disbanded in May 2006. Since 2009, the band has occasionally played reunion shows. During the course of their career the band released six full-length albums on the labels Hollywood Records and Side One Dummy Records. The band's musical style initially blended elements of punk rock, ska, and hardcore into a genre popularly known as ska punk or "ska-core," which characterized their first two albums. During the middle of their career they shifted gears, moving away from this sound and producing two albums with a heavy pop rock influence. Their final two albums moved back towards their mid-1990s style, bringing back heavy ska punk and hardcore elements.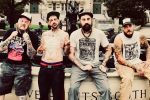 THE GODDAMN GALLOWS
The Goddamn Gallows formed in 2004 by founding members and Lansing/Detroit natives Mikey Classic on guitar and vocals, Fishgutzzz on upright bass, and Amanda Kill on drums -replaced by current drummer Uriah Baker (aka; "Baby Genius") in 2006. The trio started out migrating around the West for a time, holing up in Hollywood squats and squalid apartments, before releasing several albums: The Gallows EP (2004), Life of Sin (2005), and Gutterbilly Blues (2007), and finally hitting the road nearly full-time to establish their presence in the psychobilly-country scene while honing their self-described "twanged-out punk rock gutterbilly". In 2009 the addition of Avery, a fire-breathing, accordion and washboard player, as well as Jayke Orvis (formerly of the .357 String Band) on mandolin and banjo, prompted The Goddamn Gallows to explore many new directions with their songwriting and in their live performances. As evidenced on their most recent 2009 album, Ghost of The Rails, and as witnessed by their spectacular and tireless live shows, The Goddamn Gallows began to forge a path founded on their very own brand of contagious primeval abandon: an unpretentious and from-the-gut carnivalesque smorgasbord of parts old time revival, circus sideshow, and good old-fashioned rock and roll. The result falls dead center into a head on collision between something like a Western honky-tonk impromptu parking lot rodeo, and Suburbia (the 1983 Penelope Spheeris cult classic film, not the location).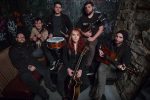 GALLOWS BOUND
Being raised in the heart of the Blue Ridge Mountains and stemming from three chord punk rock provides for a unique twist on traditional instruments. With their first album "Empty Flask, Empty Heart", the songs are described as an "aggressive yet melodic collection" ranging from fast and punchy tales of rambling and love, to dark and soulful songs birthed from whiskey and regret.
"Their live set is performed as impeccably as their studio set, and you really can feel how much energy, love, and emotion is poured not only into their writing, but into their performance."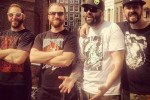 COUNTERPUNCH
Skate / 90's melodic punk rock band from Chicago, IL. Half Blackhawks / half Red Wings fans. We like beer, kebabs & good tunes. Featuring members of We Are the Union (Paper + Plastick Records) & Break the Silence (Hopeless Records). New full length "Bruises" available August, 5th 2014 from Cyber Tracks (Jen & El Hefe [NOFX])! Check out our pages & follow us on Twitter! Merch available online at BigCartel. Cheers!

$50 VIP Meet & Greet
includes early entry, access to soundcheck, Meet & Greet with band plus show entry.