The Drunken Dating Game… Host: Michael Johnson
Valentine Inspired Comedy: Come experience a LIVE drunken version of the retro game show, The Dating Game.
Live Band Karaoke immediately following the Dating Game…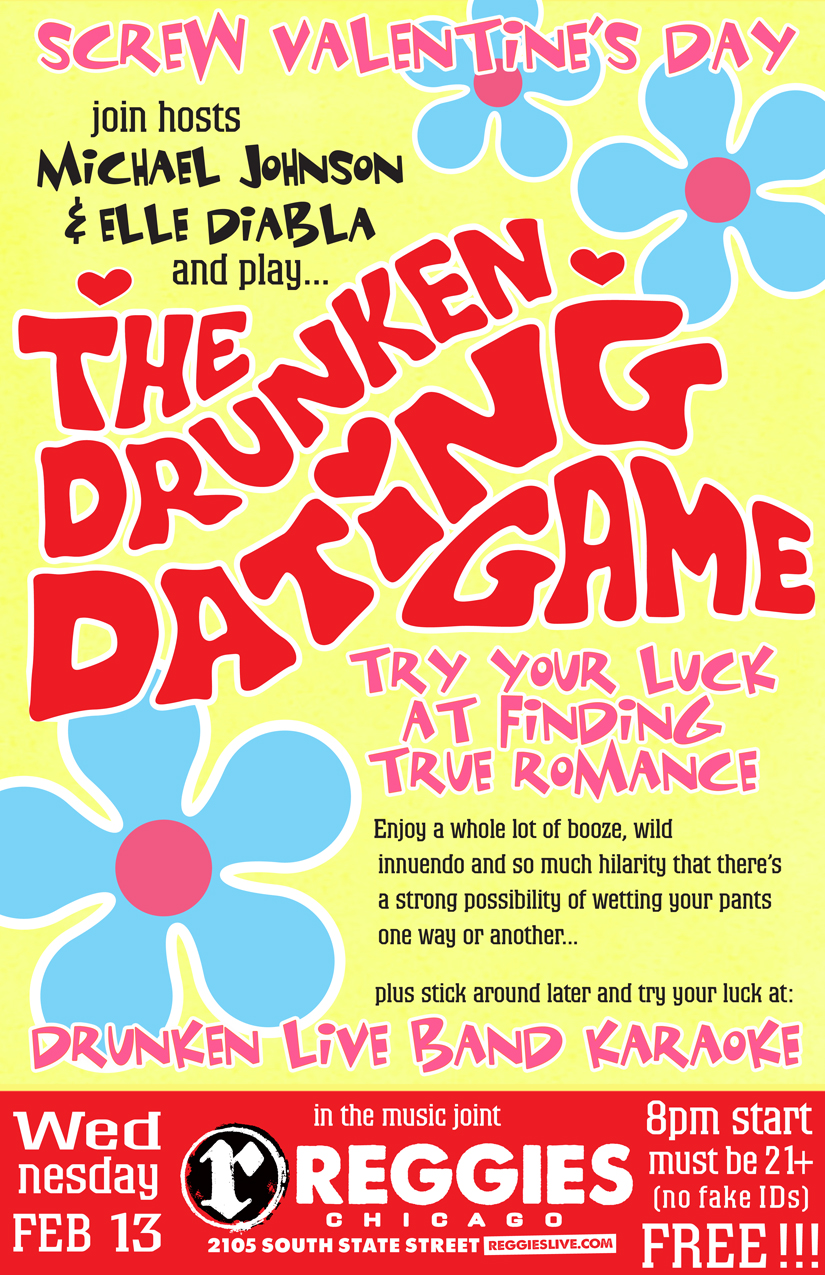 THE DRUNKEN DATING GAME
Join us for a live, on stage version of The Dating Game… But! This version will include a whole lot of booze, wild sexual innuendo and so much hilarity that there is a strong possibility of wetting your pants one way or another.