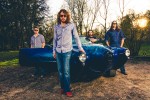 THE LEGAL IMMIGRANTS
The Legal Immigrants are four battered souls banded together in Grand Rapids, MI.
BIG BLOOD
Rock n Roll , Midwest Monsters, the Cool, we are… Big Blood ………. check us out at a dive near you !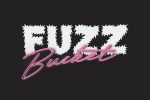 FUZZBUCKET
FuzzBucket is an original 4-piece, high-energy rock band hailing from the North Side of Chicago. Their sound screams driving guitars, thundering bass, and pounding drums. The band is comprised of Chuck Nesler (Guitar/Vocals), Joe Rosenfeld (Guitar), Ben Palmisano (Bass), and Teddy Thornhill (Drums). They all bring different musical styles bonded by a throwback sound guaranteed to make you bang your head and move your feet.