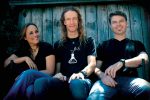 TRAVIS LARSON BAND
With seven studio albums and two full-length performance DVDs, the award-winning Travis Larson Band is firmly rooted as one of instrumental music's premiere acts, having worked on record with Steve Lukather (Toto), Victor Wooten (Bela Fleck), Dave LaRue (Joe Satriani, John Petrucci, Dixie Dregs), Vinx (Sting, Herbie Hancock) and having shared live billing with Ted Nugent, UFO, Steve Morse (Deep Purple, Dixie Dregs), Ronnie Montrose, The Aristocrats, Mike Keneally, and Andy Timmons to name a few. Travis Larson Band's 2011 release Soundmind earned accolades as Guitar Player Magazine Editor's Top Three in 2011.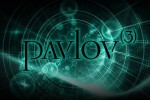 PAVLOV3
Pavlov(3) is Chicago musician Matt Tate's mechanism of expression. Comprised of an ever-revolving cast of players, Pavlov(3) can become anything at anytime.
Progressive. Aggressive. Forward looking. Forward thinking.
"Curvature Induced Symmetry, Breaking…" is the debut
Pavlov(3) has shared stages and bills with Bladerunner (Zorn, Laswell, Lombardo), Stick Men (Levin, Mastelotto, Reuter) TU (Gunn-Mastelotto), Secret Chiefs 3, Cleric, Kayo Dot, Yakuza…
Matt Tate / Compositions, U8 Touch Guitar, Chapman Stick