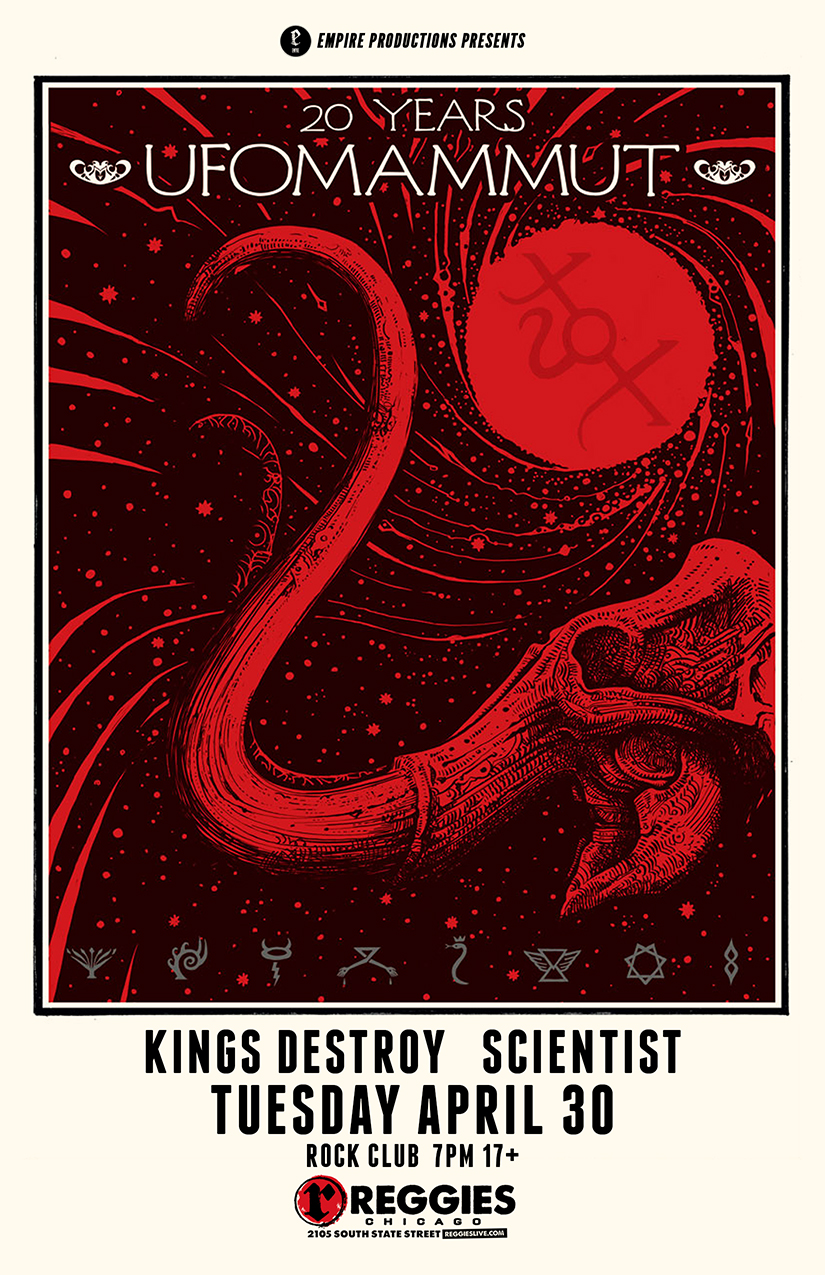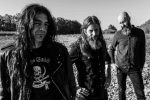 UFOMAMMUT
This year 2019, UFOMAMMUT is celebrating 20 years as a band!
The band was formed in February of 1999 by Poia, Urlo and Vita in a small room in the middle of nowhere in Italy.
The idea was to survive the boredom of living in a little town while also having the intention of creating music to spread all around the Globe.
After eight albums, plenty of tours, festivals and kilometers on the road, the band is ready to celebrate this important anniversary event with their marvelous and loyal fans with a special European and a North American tours this spring.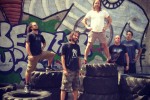 KINGS DESTROY
Kings Destroy, NYC's hybrid of stoner rock, doom and hardcore, unites musicians from many of the genres' most prolific bands. Hailing from the Greenpoint section of Brooklyn, KD features guitarists Carl Porcaro and Chris Skowronski from legendary, 100k album selling 'Killing Time', vocalist Steve Murphy from 'Uppercut', drummer Rob Sefcik formerly of 'Mans Ruin', 'The Begotten', 'Uppercut' and 'Electric Frankenstein' and bassist Aaron Bumpus. With influences like The Melvins, Yob and Cro Mags, KD describes their sound as "brutal Sabbath heaviness with hardcore outbursts and disturbed vocals verging on the demented."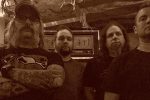 SCIENTIST
SCIENTIST — featuring Eric Plonka (EX founding member of yakuza) on guitar/vox with guitarist/vocalist Patrick Auclair, drummer Justin Cape , and bassist Mathew Milligan — draw heavily from the Windy City's long-running tradition of experimental metal. The band members themselves describe their sound as "architectural metal." Were listeners to ponder this description alongside the band's sound, they would imagine twisted beams, exposed glass diagonals, and post-apocalyptic concrete blocks with a decaying skyline and crimson horizon in the distance. If SCIENTIST's sound is architectural, it is doubtless an experimental edifice. With their second full-length, 10100II00101, the adventurousness the band displayed on their debut album has now gone thoroughly and beautifully haywire adding guest vocalists to the mix venturing away from their mostly instrumental past. 10100II00101 will be released on CD and digitally via the band's official BandCamp page and on double LP via Hell Comes Home Records at a later date.