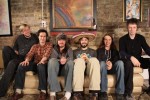 UMBRA AND THE VOLCAN SIEGE
Umbra and the Volcan Siege was founded in 2006 by JIm Licka embracing his "super hero ultra-identity" as UMBRA. Umbra is surrounded by his siege of musicians which help create a sound-scape of genre bending music.
Umbra and the Volcan Siege has released 3 albums in total. Their debut album was titled the "Beginning of the End," followed by their sophomore album "End of the Beginning," and their latest release of "Somdays Coming Soon."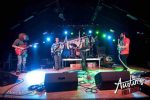 GREEN NOISE
Blues/ Rock band from Lake County playing covers and originals!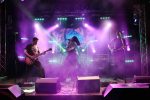 ANFANG
Christian Newman / Bass
Nick Rissler / Drums
Mark Tonai / Guitar
Andie Zaragoza / Vocals