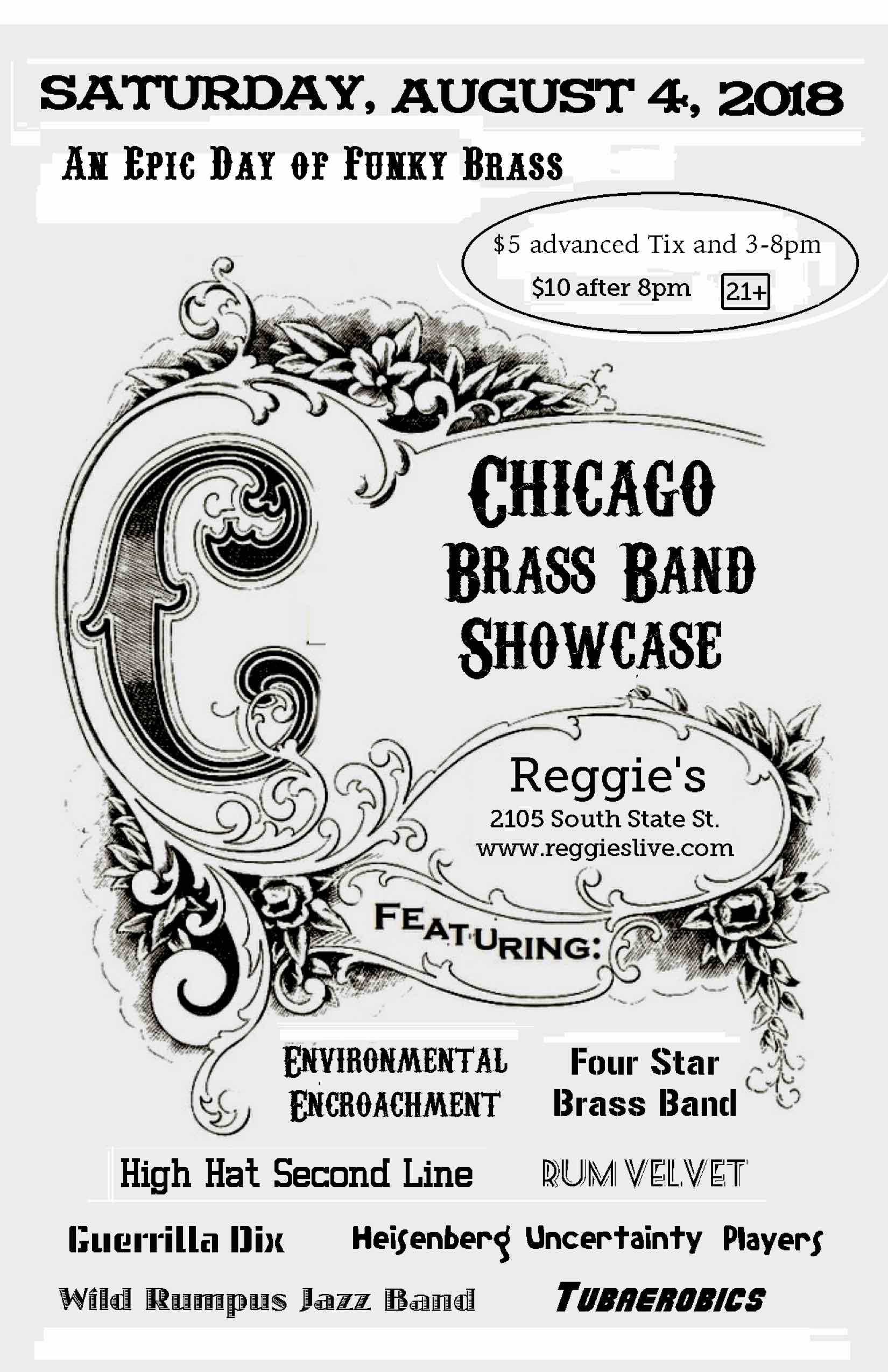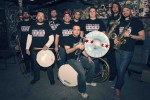 FOUR STAR BRASS BAND
There ain't no party like a Four Star Party. We are a professional Chicago based New Orleans Style brass band ready to play any party. From festivals and stages to weddings and crawfish boils, we are bringin' the Louisiana sizzle to you all night. Come fuel the excitement as the FOUR STAR BRASS BAND becomes the hottest and hardest hittin' Brass Band of their generation.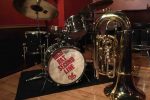 HIGH-HAT SECOND LINE
Feeling the need for better, and more authentic New Orleans music in Chicago, Joe Goltz (Youngblood Brass Band, Mama Digdown's Brass Band) set out to put together a group that could play reserved and raucous. From 1920's Jazz to the bombastic beats of Rebirth Brass Band, the current members of High-Hat Second Line are veterans of some of the best Midwest brass bands and jazz groups. While Joe has moved to the east coast, his legacy lives on with the hand-picked talent that is High-Hat Second Line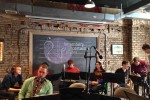 HEISENBERG UNCERTAINTY PLAYERS (HUP)
(w/ special guest HMK)
Heisenberg Uncertainty Players (HUP) is a 17-piece Chicago-area jazz ensemble that plays only original compositions and arrangements from members of the group.  Formed in 2011, HUP has been featured around the Chicago area in venues like The Jazz Showcase, Martyrs', Fitzgerald's Night Club, The Logan Center for the Arts, and WGN-TV, and they currently hold a monthly residency at Wicker Park's Phyllis' Musical Inn.  They have arranged a wide variety of music, covering jazz standards and showtunes to versions of songs by Radiohead, Led Zeppelin, 50 Cent, and other pop/rock artists.  Notable projects for HUP include a collaboration with Chicago rapper K.I.D., their 2013 debut CD of all original compositions, entitled Emergency Postcards, and an upcoming collaboration with a visual artist on a suite written as an homage to torn down baseball stadiums.
KID has worked with countless artists and produced multiple projects; he received engineering credits for recording artists Jibbs and Huey on their debut albums. Independently, HMK has produced and released several singles and mixtapes including "Funkfoyotrunk", " The St. Louston Project", "The Klassiks", and "The Koming". KID describes his style as "a retro mix of the super good hip-hop of the 90s with elements of funk and rock."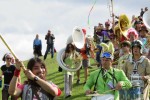 ENVIRONMENTAL ENCROACHMENT
Chicago-based performance art group Environmental Encroachment (EE) uses circus theatrics, live music and costumes to create unique entertainment environments, parades, processions, shows, punk artist marching band encroachments and art happenings.
EE combines a costumed marching band with multi-media stage performance antics, including dancers, hooping, juggling and skits. EE encourages people to interact, be a part, be curious, dance, play.
EE can expand to the size of your event – stage shows, mobile experiences, children's shows, Holiday events, street busking, tactical comic encroachments, festivals, rituals, ceremonies, vaudevillian skits, electric and acoustic music jams, funerals and births.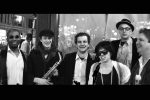 RUM VELVET
Rum Velvet is a 6 piece brass and drums band.
Marching snare
Marching bass drum
Trombone
Trumpet
Saxophone
Tuba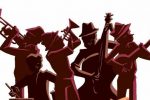 WILD RUMPUS JAZZ BAND
We play the best jazz music of the 1920's and '30's, especially the most danceable tunes, with some old time blues mixed in. 4 horns, 3 rhythm, and fun!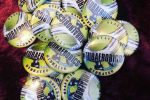 TUBAEROBICS