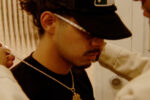 BASHFORTHEWORLD
Bashfortheworld is a rising star hailing from Dallas, TX building an impassioned loyal following for his lyricism, distinct style and flow – repping Texas and Migo culture. With 2M weekly streams across all platforms, Bash has independently released several projects including Me Myself & I Vol 1 & 2, and Un Verano en Nueva York with highlights Darkest Before Dawn with 10M+ streams, Bash Romo, Aztec Baby and Vida – gaining co-signs from Virgil Abloh, Erykah Badu, Lil Uzi Vert, Brent Faiyaz,  Matthew Williams and more. He is currently working on a new project set for release on Cinco de Mayo, for which he has already dropped singles Plata o Plomo?, Third World and International Playas Club.
OODAREDEVIL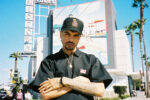 NIKO G4
Niko G4 also known as the original WEST$IDE pLAyer is a music recording artist from "Mid City" Los Angeles, CA. Known for his fly style and smooth flow he created a movement & brand called "ROLL WITH THE WINNER$" . The brand was established in 2013 which led to Niko's first mixtape "Roll The Dice" that sparked his player mentality and lifestyle. The LA Visionary continued to master his mack'n and built a catalog worthy of a listen on any given day, if you want to be motivated to win listen to albums like "Worth the Risk ," "pLAyer 4ever," & "WINNERS Tape". Safe to say that Niko is only getting started and will continue to thrive & keep timeless music alive in the industry today. 
 The West$ide pLAyer raised on the Westside of Los Angeles (Pico) built his presence through his authentic style, original flows, & live shows. Working with plenty of West Coast Legends, G4 continues to showcase his appreciation for quality and classic music. Quoting his very own phrase "Fly Shit Only" that is the mentality you leave with once you press play on his music.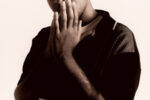 MATHAIUS YOUNG
Mathaius Young is a 23-year-old genre-flexing artist, songwriter, and producer hailing from Indianapolis, IN that is now taking advantage of his new home studio in Los Angeles, CA. His heavy atmospheric (Hip Hop, Rap, R&B, Alternative, and Pop) productions create a moment in time with top artists like Don Toliver, Rockie Fresh, Sonny Digital, Jazz Cartier, and many more. Mathaius' inspiration from artists like Tyler The Creator, Pharrell Williams, and Jay Z has helped his career as an artist skyrocket on SoundCloud shattering a threshold of 3+ Million streams and over 1.4+ Million Streams across Spotify, Apple Music, and Tidal.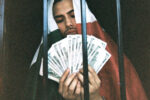 REAL SLUMMY
VIP Meet & Greet Tickets | $200
- Exclusive Meet & Greet / Photo Op with Bash after the show

- Early admission to the show. Skip the line!

- Includes General Admission to the show.