The Chicago Metal Factory presents
the 19th annual HOLIDAY OF HORROR 
Admission includes two rooms of Metal:
17+ in Rock Club with MACABRE, MAGGOT TWAT, DYSPHORIA, TEXAS TOAST CHAINSAW MASSACRE
21+ in Music Joint with BEAR MACE AND BEYOND DE-TH, MEXICAN WEREWOLF
21+ AFTER PARTY in Music Joint with MOTORHEAD tribute Born tö Lose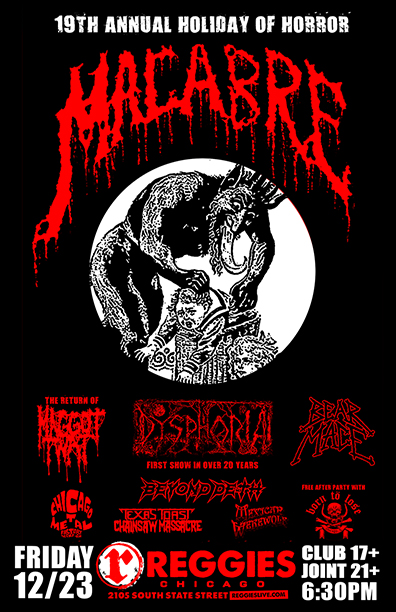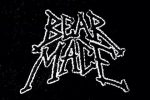 BEAR MACE
GARRY NAPALM – DRUMS
STEVIL DEAD – BASS
MIKE CIRRHOSIS – GUITAR
CROSSBOW DEATH – GUITAR
THE LORD DEVOURER – ROAR
Drive our enemies before us, crush them, and hear the lamentations of the women…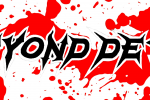 BEYOND DETH
Beyond Deth is a blackened thrash band from Chicago.
The brain child of Jon Corston, Beyond Deth has been a continued process of songwriting since 2007. After officially forming in mid winter of 2012-2013, Beyond Deth's first official release, a demo entitled "What Lies" soon followed.
With 2 demos under our belts and plans for an album, we are continuing to move forward and have no plans of stopping anytime soon.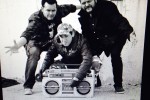 MEXICAN WEREWOLF
Ugly dudes playing ugly music to other ugly dudes.