DJ Wizzard will be spinning after the live performances from 10:30pm-1am. $10 Cover or Free with paid entry from the earlier show.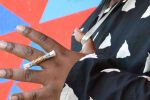 MANASSEH
Manasseh was born and raised on the South Side of Chicago. His initial artistic disposition was shaped by his mother who used to sing to him as a means of norma
l communication, requiring that he sing responses back in perfect pitch. Music has not left his soul since and neither has his incessant drive for musical perfection.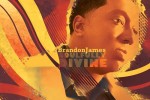 BRANDON JAMES
Singing sensation Brandon James is a rising star who's setting his sights on making an impact across the globe.
Chicago native Brandon James delivers a versatile sound of pop and soul to his ever growing fanbase and has plans of delivering much more. Lauren Tate of Serious Art Magazine describes him and his music as " a refreshingly classic but up to date sound that out shines most upcoming singers."
Brandon is currently working on releasing a new Album "Soul Sessions" out now!! The album will be distributed by Ditto Music and made available for download on ITunes, streamed on Spotify and available for purchase on his website The lead single will be released on October 14th. It will be promoted to the world in a music video debuted on Youtube and rotation on MTV. A midwest promotional tour is also in the works.
A Chicago native Brandon James celebrates his birthday on March 17th. He states that he "started doing music as an outlet for depression in Elementary School." Not realizing his full potential at the time he also states that he "first realized his full potential and passion for singing at the age of 12, after being pushed to become involved in various music related school projects to keep him out of trouble."
After high school he challenged himself to become a better at his craft, including taking voice lessons from Bobby Wilsyn one of the best Chicago Jazz musicians as well as Ars Musica and Classical singer Andrew Schultze.Seeking to learn music on all levels Brandon James attended Columbia College of Chicago where he earned a degree in Music Performance & Music Business in 2009. The same year Brandon got the chance to perform with legendary band Earth,Wind and Fire.
Brandon James's primary goal is to share his story and testimony through his music with millions of people all over the world. He seeks to to inspire,touch hearts and provoke thought with his music. In addition to performing live at various notable venues across Chicago including the UIC Pavilion. Brandon James current singles "Surreal" "Dreams, Hopes, Drama" and "There She Goes" can be heard on his website and at www.branddo20music.com
ILLVILE VANGUARD
Group of people from Chicago bringing forth new ideas🤘🏽😤🤘🏽|Chicago,IL| Jazz, fusion, hip-hop|