A C2E2 After Hours event: Skeletor's Evil Plan!
Fed up with his rag tag band of misfit henchmen, Skeletor scours the Universe for evildoers befitting of his guidance. Bridging the cosmos with aid of the Cosmic Gateway, he returns to C2E2 with designs to conquer Earth, defeat his enemies, and
Master the Universe! Aliens, Time travel, Fire, Damsels in distress, Resurrection, Metal mayhem, Villainy, and special guest- Kitty Zombie! Don't miss
the C2E2 After Party to end all C2E2 After Parties… until next time?!
The Reggies Rock Bus will be stopping by the West Building McCormick Place before the show at 8PM for a FREE pickup to bring "eventgoers" to Snake Mountian… er, Rock Club for the "show"!
Website: cosplaychicago.com 
Facebook: facebook.com/cosplaychicago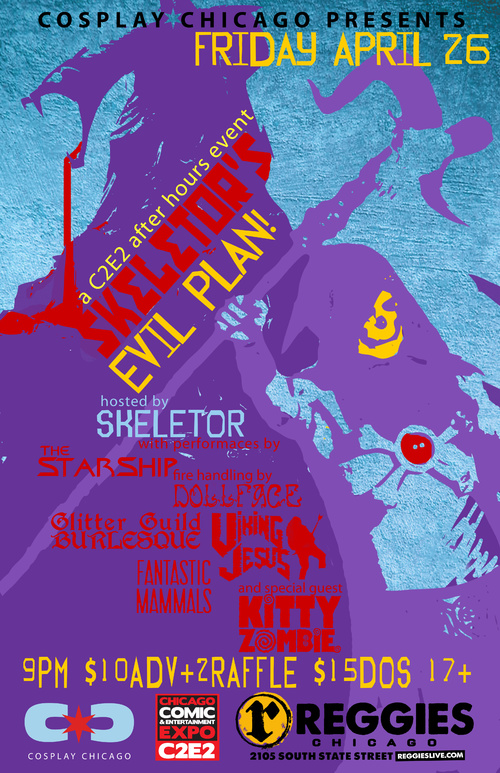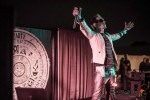 THE STARSHIP
An alien lyricist and inter-dimensional time-traveler, The StarShip has only one directive- The Orgy at the End of the Universe. An Experimental mix of Industrial, Hip-hop, Electro, and Psychedelic; The StarShip is a unique entity. Known for the song "Fuck The Universe", his sciFi and pop culture references have made him a cult favorite across all geek communities. Always pushing the envelope with humorous social commentary and an out this World conceptual performance, The StarShip will take you on a trip that must be experienced to believe.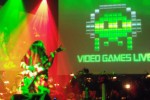 VIKING JESUS
Legends say that VIKING JESUS is a being that descended upon Earth to give humans better metal. Others say he's a spirit that passes on face-melting abilities from one person to the next. Others say he's just a dude from Middle-of-Nowhere, Illinois who loves video games a little too much. Whatever you believe, prepare to be rocked!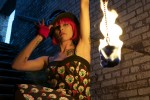 DOLLFACE
You can take the gal out of the Honky Tonk, but you can't take the Honky Tonk out of the gal. Dollface wants everyone to treat her like a lady, and if they don't, she'll cut them in half. She's tiny, but she's fucking mighty, and takes her vitamin every day… it's called a steak.
An all around artist and performer, Dollface knows no bounds. From photography to crafting, silks to grinding, tap to fire handling… Dollface, is the one and only razorblade in the cupcake.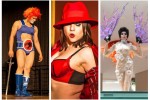 GLITTER GUILD BURLESQUE
The Glitter Guild is a wandering troupe of Con-going Cosplayers grown too hot for their costumes. Best known for bringing their passion for everything from D20 to Doctor Who, to crowds of 600+ annually at Indiana's GenCon, the Guild are all truly passionate enthusiasts who give the same loving care to their costuming that they lavish on their obsession of choice. What kind of underthings does a Klingon wear? Where else do Chthulu's tentacles grow? These are questions the Glitter Guild considers carefully and answers with grins, glitter, and glee. Like all good Guilds, the Glitter Guild now journeys countrywide from Con to Con, bringing jiggles and joy to all the fanboys and fangirls they can find.
Featured Glitter Guild performers include- Bazoka Joe, Hazel Hellender, and Red Rum.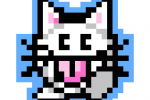 FANTASTIC MAMMALS
This young Chicago-land trio is coming out of the gates swinging with their unique brand of high-energy indie rock. Their driving punk rhythms and swooning melodies are backed by an artful array of chiptune synths.
Fantastic Mammals' sophomore album, "What Happened To My Friends?" is slated for a Spring 2013 release.