ALL-STAR HARMONICA BLAST
A night of hard-core blues –– this revue will feature performances by four of Chicago's most exciting and accomplished harmonica masters: Omar Coleman, Rob Stone, Martin Lang, Joe Nosek & Oscar Wilson (of the Cash Box Kings).
All bandleaders in their own right, these blues artists have each recorded critically acclaimed albums and played festivals, clubs, and concerts around the world.  But they will all come together at Reggie's on the eve of Blues Fest to deliver an unforgettable night of Chicago Blues.  Don't miss this rare opportunity to see them all on one stage accompanied by a backing band of veteran musicians including:  Legendary Drummer Willie "The Touch" Hayes (known for his work with Jr. Wells, Luther Allison, Magic Sam, Koko Taylor); Upright Bassist extraordinaire Bradley Hayman (Brian Setzer, Steve Morse, Switchblade 3), and Guitarist Mark Wydra  (Chuck Berry, Eddy Clearwater, Sam Lay, Jimmy Rogers), as well as other surprise Special Guests.  This will be an unforgettable night of music.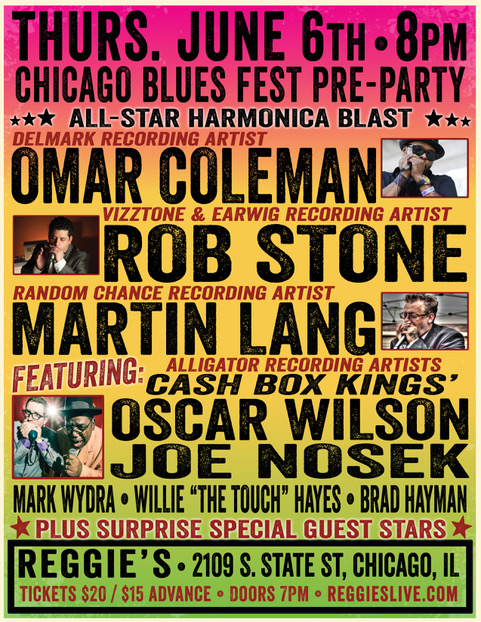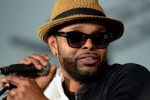 OMAR COLEMAN
Since deciding to fully pursue a career in music in 2010, Omar Coleman has impressively recorded 3 full albums, performed 30 overseas dates in 12 countries, and performed as feature vocalist for more than 10 professionally touring bands. Omar has the personality, sound, and passion of the late greats Junior Wells and James Brown and hopes to reach similar acclaim with his own career. Perhaps visit one of the four real deal blues joints in Chicago and ask about Omar Coleman. No tricks, no games…. just blues.
Omar Coleman, 35, has established himself as one of the nation's premier harmonica players and blues vocalist alive today, billed on festivals with legends like Robert Cray, Buddy Guy, Koko Taylor, Ruth Brown, and Robert Randolph. With a voice soulful beyond his years, Omar has been impressing audiences across the nation with his genuine, seasoned harmonica skills and vocals. Omar is known to interact directly with his audience, befriending an entire audience.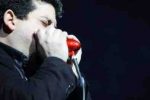 ROB STONE
Whenever Rob Stone hits the bandstand, his fans eagerly anticipate a non-stop feast of electric Chicago blues that come deeply rooted in postwar tradition yet a
re immersed in contemporary high-energy pyrotechnics. Stone has performed with and learned from many of the greats and it shows from the first note. Veteran blues fans and young newbies alike will be dazzled by his red-hot harp licks and the super-tight backing of his band. Rob knows the pantheon of Chicago blues harp greats intimately, revering the works of Little Walter, Junior Wells, James Cotton, and both Sonny Boy Williamsons. He incorporates many of their greatest songs into his repertoire, but he's no mere imitator. In Stone's hands, the tight ensemble work that once defined the Windy City blues sound lives and breathes again, and he's got a full portfolio of terrific original material to choose from. Stone's soaring, swooping amplified harmonica solos emanate boundless energy and imagination, and his vocals are at once powerful, warm and inviting. There's an inherent swing to his approach that's hard to find in this era of blues-rock, and every member of his backing crew knows exactly how to dish up classic Chicago blues the way it was meant to be played. Rob's live performances are unsurpassed in energy and this band has a pure ability to tear up a stage! Stone originally formed the C-Notes with guitarist Chris James and bassist Patrick Rynn in 1998, and they quickly cut a self-produced debut album, No Worries. In 2003, they encored with Just My Luck on Michael Frank's prestigious Earwig label, which earned a nomination as Best Blues Album from the Chicago Music Awards. Back Around Here, Stone's latest Earwig CD, is his first that's billed strictly under his name, although he still collaborates throughout the disc with Chris and Patrick as both musician and songwriter (he returns the favor on the duo's new Earwig CD, Gonna Boogie Now). Back Around Here is currently racking up global acclaim, garnering rave reviews and extensive airplay in Europe, Australia, and Japan. Closer to home, the album graced the Blues Power charts on the Roots Music Report for many weeks, hitting #2 in Illinois and #8 nationally. A regular attraction at Chicago's House of Blues, B.L.U.E.S., and various other long-established Windy City venues, Rob is ever expanding his touring itinerary. He's undertaken several tours of Japan, making new fans every time he goes over there. Ever since he joined legendary drummer Sam Lay's band in 1993, Rob has been on a personal blues odyssey. Stone is a Hohner Harmonicas endorsed artist, has appeared in the Godfathers and Sons episode of Martin Scorsese's The Blues series for PBS-TV, and was recently featured in Six Generations of the Blues, a television documentary tracing the history of Earwig Records. Although he's still a young man, Rob has firmly positioned himself as one of the fastest rising harpists in the contemporary blues field while remaining true to his love for classic Chicago blues.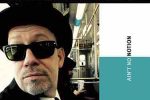 MARTIN LANG
For his third appearance on Random Chance, Martin Lang and crew have concocted a tasty and deep reiteration of the classic 1950s electric Chicago blues harmonica sound perfected by Little Walter and the Aces. We now know that this heritage is in good hands. The album title comes from the assertion that blues harp "ain't no notion;" it's serious, committed music. Lang is joined by guitarists Rusty Zinn and Billy Flynn; Bassists Illinois Slim and Jimmy Upstairs; drummer Dean Haas; pianist Dave Waldman; and vocalist Oscar Wilson.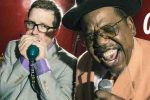 THE CASH BOX KINGS' OSCAR WILSON & JOE NOSEK
With deep feeling and top-shelf talent, houserocking blues masters The Cash Box Kings play tough, real deal classic Chicago blues with boundless energy. They also deliver raw, passionate Delta blues, jumping proto-rock 'n' roll, and steamrolling "bluesabilly," their original mix of Chicago blues and Memphis rockabilly. As anyone who has ever been to one of the band's raucous performances will testify, The Cash Box Kings know how to throw a party. They're fueled by the powerhouse harmonica work of Madison, Wisconsin-based songwriter Joe Nosek and the huge, gritty vocals of Chicago bluesman Oscar Wilson. Their original songs range from humorous stories of Internet love to harrowing tales of Chicago's violent gun epidemic. Every song they perform—be it a striking original or a scorching Chess, Sun or Vee-Jay cover—explodes with contemporary authority and radiates old-school authenticity. According to Grammy Award-winning blues legend Charlie Musselwhite, "The Cash Box Kings play with real taste and feel. Not only is it good blues but it's a jumping good time, too! I ain't lyin'!"