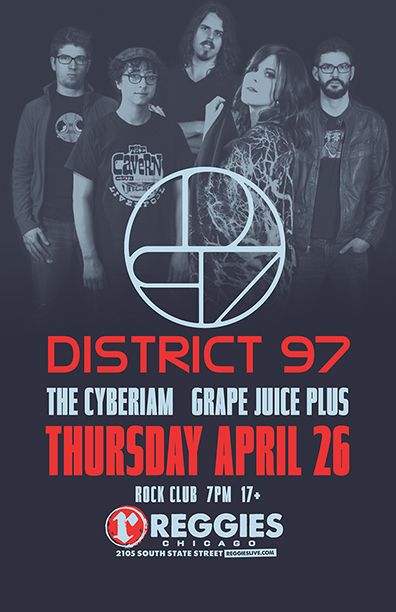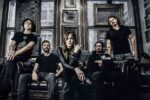 DISTRICT 97
DISTRICT 97 is undoubtedly the most musically-adventurous rock band in the world to feature an American Idol Top 10 Female Finalist. Since 2008, this quintet from Chicago has melded an adventurous, uncompromising instrumental prowess with the look, sound, and stage presence of vocalist Leslie Hunt. Through world tours and a stream of studio and live releases, the band has garnered a worldwide fanbase; collaborating with iconic singer/bassist John Wetton (King Crimson, Asia, UK) and drawing praise from Bill Bruford (drummer of Yes/King Crimson/Genesis), Mike Portnoy (drummer of Dream Theater/Transatlantic) and other rock luminaries along the way. Their new album Screens and its accompanying live show are their most ambitious efforts to date.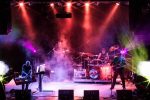 THE CYBERIAM
The Cyberiam is a new progressive rock / metal band from Chicago that boasts some of the top musicians in the city coming together to create history with Keith Semple on guitar and Vocals, Brian Kovacs on Bass Guitar and vocals, Tommy Murray on drums and percussion and Frank Lucas on keyboards.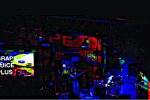 GRAPE JUICE PLUS
Born out of a series of Monday morning sessions, both musicians were looking be pushed to new areas of theirimprovisational sand boxes. Bennett, a fixture of Chicago's free rock dating back to the classic band, MiLkBabY. Klotz, emerging from the world of jazz and fusion. Well, they found some new sand. this one populated by apes on horseback.
take a drink. see what happens…